God does not promise an easy life. We will see pain and suffering, but we will gain a better understanding of Him through those seasons.
---
---
I have always avoided the book of Job. To be honest, I was somewhat afraid of it. It just didn't feel like the God I believed in. I had this irrational belief that if I ever came to terms with a God that would test Job in this way, maybe, just maybe, He would test me in a similar way.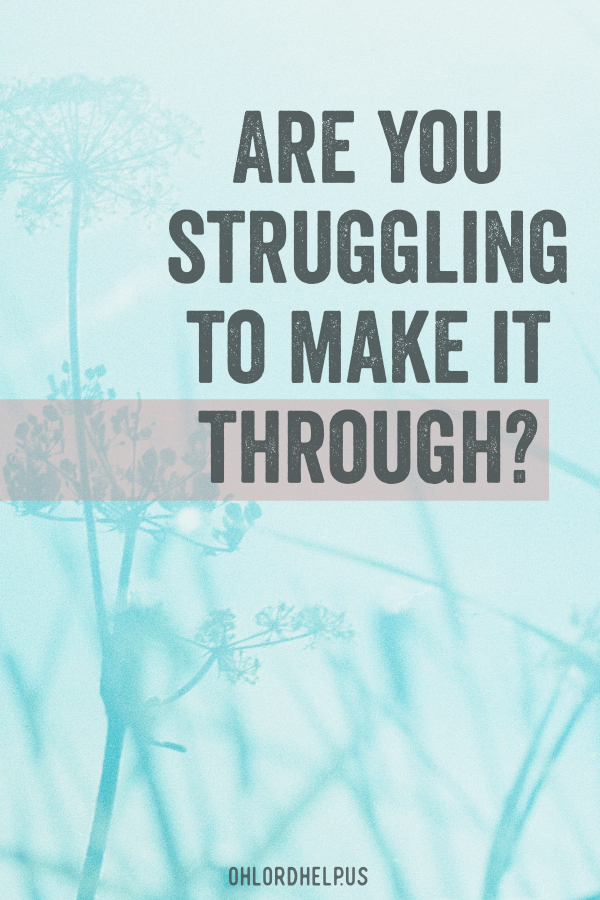 Gain Understanding through Job
So, when Lisa Harper's Bible study on Job was announced as the next one our women's group would be doing, I struggled with whether or not to sign up. Deep down a part of me knew what I was really signing up for.
The next week as I was perusing through the library, something drew me to Harold Kushner's The Book of Job: When Bad Things Happened to a Good Person. For the next couple of weeks, it sat on my nightstand unopened, taunting me. It felt like some kind of sign that God wanted me to understand Job, really understand Job. So against my better judgment, I signed up for the Bible study and forced myself to actually go.
The Story of Job
For those of you who are not familiar with Job or those who have also hidden from it, the first chapter introduces you to a man named Job who seems to have everything–great wealth, land, family, friends–but most importantly, he is considered blameless and upright by God. Wow! It sounds like his life is pretty much perfect, and that is where Satan steps in.
He tries to convince God that the only reason that Job is righteous and loves the Lord is because God has protected him and given him everything his heart desired. If all those things were to go away, so would Job's love for the Lord. But God knows better. Not only does Job have faith in God, but God has faith in Job.
So Satan strips away all of Job's comforts: he loses his cattle, his servants, even his own children. In chapter two, we learn that Job is also afflicted with a disease that brings constant pain and suffering.
The story continues with Job trying to make some kind of sense of his senseless suffering. He talks to his friends, who instead of empathizing with him, try to persuade him that he must be to blame for this sudden turn of events. Job eventually comes face-to-face with God and receives the answers in which he desires. And in chapter 42, Job's health and wealth are not only restored but doubled.
Making It Through
See, I think that most of us are living a story much like Job, although maybe not quite to the same extreme.
And if we could, we would take a time machine from one end to the other and miss the mess in the middle. But for all of you mathematicians out there, what is the difference between 42 and 2? That's right, 40. If you took that time machine, you would miss the "40".
Trials to Transformation
40 in the Bible has always been symbolic of a period of testing that leads to transformation.
Because you know that the testing of your faith produces perseverance. Let perseverance finish its work so that you may be mature and complete, not lacking anything.

James 1:3-4, NIV
When it rained for 40 days and 40 nights, Noah learned that he could trust God to help him weather any storm.
The Israelites wandered through the desert for 40 years to prepare them for the Promised Land.
Jesus was tempted by the devil for 40 days in the wilderness before his ministry began to give him the strength he would need to overcome him.
It is through these trials of life that God prepares us. That He transforms us.
We rejoice in our sufferings, knowing that suffering produces endurance, and endurance produces character, and character produces hope, and hope does not put us to shame, because God's love has been poured into our hearts through the Holy Spirit who has been given to us.

Romans 5:3-5, ESV
During those 40 messy, middle chapters of Job's life, his eyes were opened in a way that would not be possible without his suffering.
Redemption Over Retribution
Those 40 middle chapters of Job dismiss the Jewish belief of divine retribution; the long-held belief that suffering is caused by sin, while prosperity and peace come to those whom God is pleased with.
Bad things DO happen to good people. People get sick, lose their job, get divorced… every day, and sometimes through no fault of their own. Job was blameless before God and still endured terrible hardship. Yet, through it all, he remained faithful to God.
Empathy Over Sympathy
The story of Job is not only an example of how we should handle our own suffering but that of those around us as well. God does not want us to be like Job's friends and blame others for their problems. Or to look down on them in judgment.
God wants us to look past people's misgivings and show them empathy and love. He wants us to show others the grace that He has shown us. It is not our job to ask how they got into that situation, but instead, we need to ask ourselves how can we lead them back to the One who can redeem all situations.
Relationship Over Religion
God's praise of Job and reproof of his so-called friends, shows that God wants honest communication with us–relationship over religion. Job's friends said what they thought God wanted to hear; their words were only for show.
Job, on the other hand, hid nothing from God. One minute, Job seems confident that God will hear his pleas, and in the next, he seems to have lost all hope in God's willingness to listen and rectify his situation.
Sound familiar? God wants us to persist in asking, questioning, and sharing our thoughts and emotions with Him. In His time, He will respond with the answer that is best for us.
Eternal Over Temporal
God is forging a new deeper, relationship with Job. Job tells God, "I heard about you from others; now I have seen you with my own eyes." (Job 42:5). There is nothing as powerful as the life-altering experience of being in the presence of God. There is no time that we are closer to God than when we are walking through those dark hallways of life; closed off from all the "should be's" and the "might-have-been's".
But here's the thing about hallways, they lead to a better destination. And during those dark times, we are reminded of what truly is important. All those little things we have been fretting over, just don't seem to matter anymore. We start to see things a little more clearly, a little more like God. We start to focus on the eternal, instead of the temporal.
I suggest to you that it is because God loves us that he gives us the gift of suffering. Pain is God's megaphone to rouse a deaf world. You see, we are like blocks of stone out of which the Sculptor carves the forms of men. The blows of the chisel, which hurt us so much are what make us perfect.

C.S. Lewis
During dark times, we have hope. All those little things we've been fretting don't seem to matter anymore and we start seeing things a little more like God. We focus on the eternal instead of the temporal.
Click To Tweet
Gain Over Loss
I wish I could say that I did the Job Bible study, nothing bad happened to me, and I was blessed beyond measure, but that's not the truth of it. We cannot get to the promised land without first making our way through the wilderness.
The full story sounds a little more like this: I did the Bible study, some bad things happened to me, yet God never left me and I was blessed beyond measure. However, I don't believe that my health issues occurred because I finally read and understood the message of Job. I think that God gave me the message of Job when I needed it most to help me gain an understanding of my suffering.
So what I really learned from Job is that sometimes instead of asking WHY, "Why is this happening to me?", I need to be asking WHAT, "What does God want me to gain from this?"
And I can promise you, the gain will always be greater than the loss.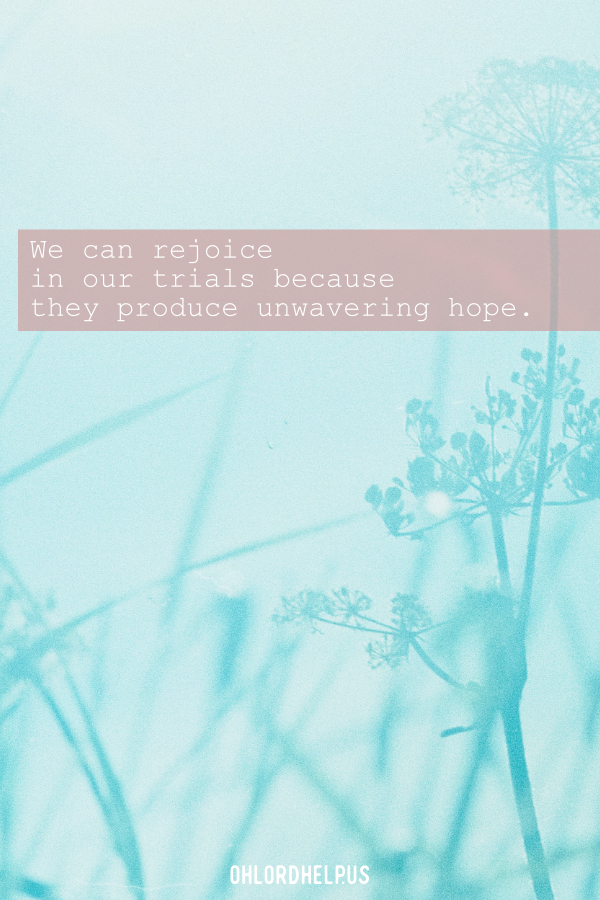 Annie Spratt