Forgetting the past and pressing on towards the future can feel unobtainable. But the Lord calls us to witness the new things He is doing in our lives. 
---
---
Ah, a new year is upon us yet again. (It will likely take me six months to remember to write 2019!) A new year can mean different things to different people – a fresh start, a renewed exercise/diet plan, or beginning the latest Bible Study. Forgetting the former year's mistakes or blunders may also be part of a new year agenda.
Have you been making resolutions? Thinking about resolutions? Breaking them already? I gave up New Year's resolutions several years ago because it was too discouraging when I didn't keep them…year after year after year! Finally, I accepted who I am: someone who doesn't keep resolutions! Or…more honestly, is not going to stick to a diet or exercise program, which is, unfortunately, what they usually pertained to.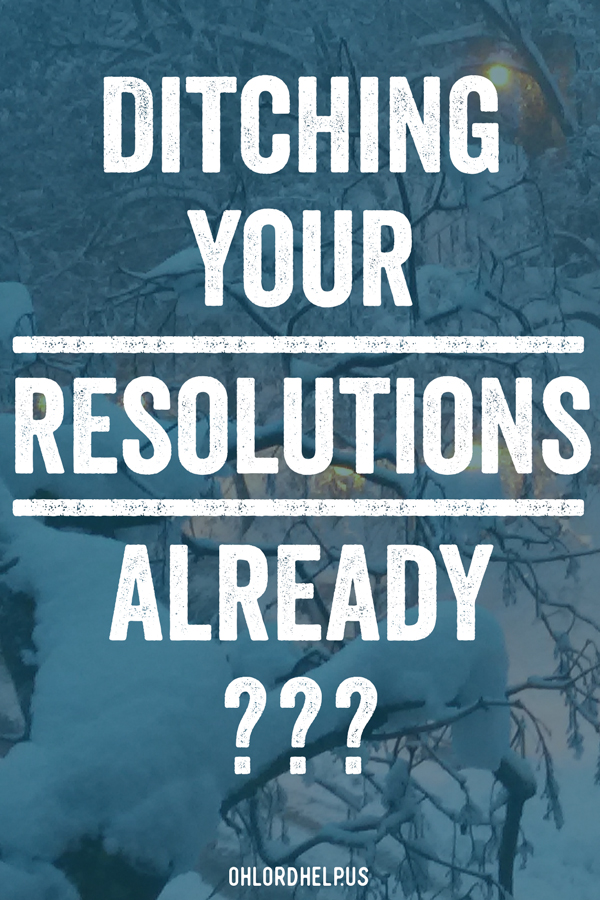 Upheaval
2018 was a turbulent year for me. As many of you know, my mom died in December of 2017, after a long and demoralizing battle with dementia. Following a five-year struggle against lung cancer, my only sibling died in June of 2018. In addition, my husband retired in August and we hauled our lives from our home state to another state to be closer to our grandchildren. In doing so, we left our oldest son and daughter-in-love, dearest friends, our church, and beloved neighborhood.
With so many upheavals occurring in my life within one year, chronic migraines assailing me, the latter part of 2018 found me hiding in a dark place, spiritually and emotionally spent. My prayers went something like this:
Leave me alone, God. I'm tired and sad and lonely. Tell me again why we moved? These migraines are disabling me – I'm useless to You now…and I've gained weight!
Arrested
But my Heavenly Father would have none of it. He waited patiently…and loved me through all the mess and self-pity. During the last few days of 2018, He arrested me with a challenge for 2019. Through His Word, the Spirit of God challenged me with a passage from Isaiah.
Forget the former things; do not dwell on the past. See, I am doing a new thing! Now it springs up; do you not perceive it? I am making a way in the wilderness and streams in the wasteland.

Isaiah 43:18-19, NIV
I also love the wording of another translation:
Thus says the LORD, who makes a way in the sea, a path in the mighty waters,…"Remember not the former things, nor consider the things of old. Behold, I am doing a new thing; now it springs forth, do you not perceive it? I will make a way in the wilderness and rivers in the desert."

Isaiah 43:16, 18-19, ESV
As someone trained in the field of counseling, and as a veteran of therapy myself, I have spent a great deal of time looking back. Remembering former things is what you could call my specialty. Learning from the past, delving into family-of-origin dysfunction, which impinges on current daily life, old wounds which have never healed – studying these areas can lead to emotional health.
Drowning in them can lead to emotional sickness and death.
Forgetting
There are several instances in Scripture when God invokes His people to remember: Exodus 20:8; Deuteronomy 7:17-18; I Chronicles 16:12, 15; Luke 22:19; 2 Timothy 2:8 – to name a few.
There are also times when His people chose to remember God's works to strengthen themselves in difficult situations: Psalm 45:17; Psalm 77:11; Psalm 78:35.
Remembering isn't a bad thing, especially when we remember in light of Jesus and how He has worked in our lives. Remembering can become quicksand when we glorify the past or make it an idol, as though God can't work like that, again. I know; I've committed that sin. It was subconscious, at first, but the message to my Father was the same: "You can't top what you did in my life back there!"
Loss is Gain
If anyone had a license to point back boastfully to what God had done in his life, we all know it was the apostle Paul. Who among us was blinded by a dazzling light, clearly spoken to, and commissioned by the Lord Jesus Himself?! I won't even go into his immense apostle resume, but he gives a rundown of his Pharisee vitae in Philippians 3. Nevertheless, Paul stated that his intellectual and religious past was, in his own words, rubbish.
But what things were gain to me, these I have counted loss for Christ. Yet indeed I also count all things loss for the excellence of the knowledge of Christ Jesus my Lord, for whom I have suffered the loss of all things, and count them as rubbish, that I may gain Christ…

Philippians 3:7-8, NKJV
Pressing On
Can you imagine? In his day, essentially, Paul had gained the whole world. He was revered as a Jewish scholar among scholars. After Jesus captivated him, he became the apostle of apostles, if you will allow me license here. He preached to masses, healed many, cast out evil spirits, (Acts 19:11-20). He even corrected Peter before the Church council (Galatians 2:11-14)- Peter! the rock upon whom the Church was built! In addition, Paul wrote most of the New Testament. Yet, the accolades to which many of us would cling with tenacity meant nothing to him.
Not that I have already obtained this, or am already perfect; but I press on, to make it my own, because Christ Jesus has made me his own. Brothers, I do not consider that I have made it my own. But one thing I do: forgetting what lies behind and straining forward to what lies ahead, I press on toward the goal for the prize of the upward call of God in Christ Jesus.

Philippians 3:12-14, ESV
Forgetting
Forgetting what lies behind – the failures AND the victories. For some of us, it's easier to forget the victories than the failures. They eat at us and gradually the enemy sees that they become our identity. The failures become little foxes that spoil the vineyards of our lives, (Song of Solomon 2:15), eviscerating us and leaving us powerless.
For others of us, the victories are clutched to our chests and we refuse to release them. They define us. Whether they are spiritual, religious, or business successes, we believe we would be naked, vulnerable…nothing without them. Perhaps our identity is wrapped up in them, so how can we forget those bouquets of victory?
Oh, Beloved, forget the former things; don't dwell on the past. If we will lay down the past, our mighty God will do a new thing this year. He longs to. He will make a way in the wilderness of our lives and rivers in the desert that was once our dreams.
Press on, sisters.
Beloved, forget the former things; don't dwell on the past. If we will lay down the past, our mighty God will do a new thing this year. He longs to. He will make a way in the wilderness of our lives. Click To Tweet