The way we fill ourselves reflects in how we live. Filling ourselves with Christ will produce great things. But filling ourselves with flesh will ruin us. Will we be like the fools and fill ourselves with things we know cannot sustain? 
---
---
Messy Room, Messy life
I'd like to take you through my most recent run-in with teen trouble and disobedience. I am still currently working through it. Please pardon my spotty storytelling and unrighteous anger that may seep into my words.
My room is always a mess. And when I say mess, I mean you'd think everything I've ever owned was on the floor. It gets pretty bad. It's been this way for as long as I can remember and the battle between my parents and I has raged on just as long. As a defiant human being, as we all can be, I've never fully come to drop the belief that it's my room so why should I have to keep it clean? It isn't negatively affecting them, is it?
Well, let's just say we all hit our breaking points this past weekend. My sister Natalie and I share the basement as our room and hear the phrase "Clean your room" just as often as we hear our own names. However, and saying it aloud is revealing to me how selfish it all really is, we've become entirely numb to the constant reminder…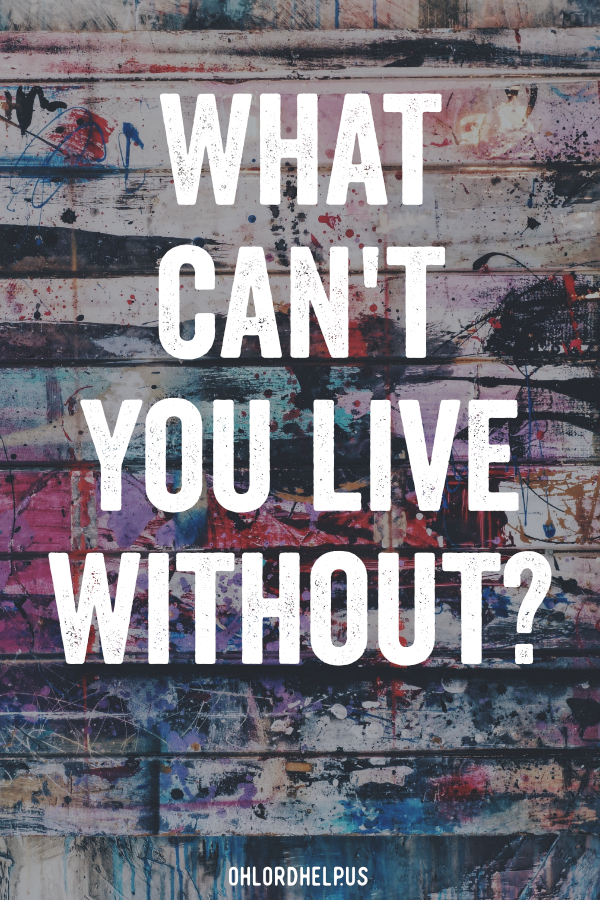 Storytime
Early this weekend my dad told Natalie and I that for the next two weeks before we all part ways for spring break, we will not be allowed to go to any Young Life events aside from Club…
For those of you who are unfamiliar with Young Life, Club is where we have fun, sing songs, and try to introduce our uninterested friends to life with Christ. Campaigners are where the inner circle of believers grow in faith together and brainstorm how to get our friends to come to Club. I also have a small group Wednesday mornings that I've been prohibited to attend.
Keep in mind that I have a very uneventful social life, so losing these privileges was, well, no fun.
Last night, there was massive miscommunication. Natalie and I understood that if we cleaned our room and bathroom then we could go to Club. What we completely missed was that we weren't allowed to go at all.
Both of our parents were out of the house, but we were unaware of their absence. So while walking out we announced our departure and took the lack of a response as a green light. Long story short we were picked up before the event even began and the uncomfortable conversations began. This devotional will be brief and I'd like to include last night's journal entry…
Be not quick in your spirit to become angry, for anger lodges in the bosom of fools.

Ecclesiastes 7:9, ESV
Angry Entry
Our world is full of fools. Unfortunately, we cannot exclude ourselves from them. We are the fools. We act foolishly when our foolish plans are foiled. I wanted to go somewhere but my foolish self is resorting to tears and anger. Some not so unfamiliar "friends" of mine. I don't handle emotions well.
God has blessed me with a heart three sizes too big, but with that increased love also comes increased sorrow. I overflow no matter the emotion and much of my inner turmoil over the years is because I go to isolation, anger, and sadness instead of God when I boil over. Clearly, I did not go to God first tonight.
That was me referencing the first half of my entry which included a lot of my anger towards the situation as I began to simmer down…
Humbled Entry
But God, forgive me for being angry with my parents even if I completely disagree with their choices. And Lord PLEASE help me with everything I feel. Take it. Ease it. Calm it. Calm this storm in me before I drown. Hm. I say that, but I know you will not let me drown. You will give me the strength to swim.
My heart is so anxious, so angry, so sad. I long for something I think I can find among flesh-wearing beings. I will not find it. In all honesty, I can't name what it is I think I need. What is it I've convinced myself I can't live without? Love? Friendship? Attention? God give me what it is I search for and help me not be angry or discontent when I don't get it when I want. And open my mind to the possibility that I have no clue what I truly desire. Do not let me lose sight of you and remind me of who I am when I am among the fools. 
Whoever trusts in his own mind is a fool, but he who walks in wisdom will be delivered.

Proverbs 28:26, ESV
Fools Full of God's Love
It's hard for me sometimes, despite my struggle with self-esteem, to remain humble in the way I do things with this blog and life in general…
Wow; people love my posts. Wow; I'm singing the national anthem in a parade this weekend. Holy guacamole I won the talent show at my school of 5,000.
But who am I to claim these gifts as my own? Who am I to not constantly be thanking God for these talents and ways I can reach other people's hearts? It's times like these when I experience embarrassment, hurt, and a lesson learned… I remember how small and needy I am. But what an incredible thing to have a God who fulfills my needs, quenches my thirst, and fills the gap between me with His infinite love.
So we have come to know and to believe the love that God has for us. God is love, and whoever abides in love abides in God, and God abides in him.

1 John 4:16, ESV
When we remember how small and needy we are, we must also remember we have a God who fulfills all our needs! He quenches our thirsts and fills our gaps with His infinite love. Click To Tweet