Many situations in our lives have left us feeling afraid. How can we overcome these fears and live boldly? How do we allow God's love to drown our fears?
---
---
For a time in my life, I was afraid of the down escalator. So bizarre. I actually panicked once trying to get on it. I had to turn away, walk a loop, and then try again. I succeeded the second time. I still can't help feeling afraid whenever I have to get on, but it's much better now…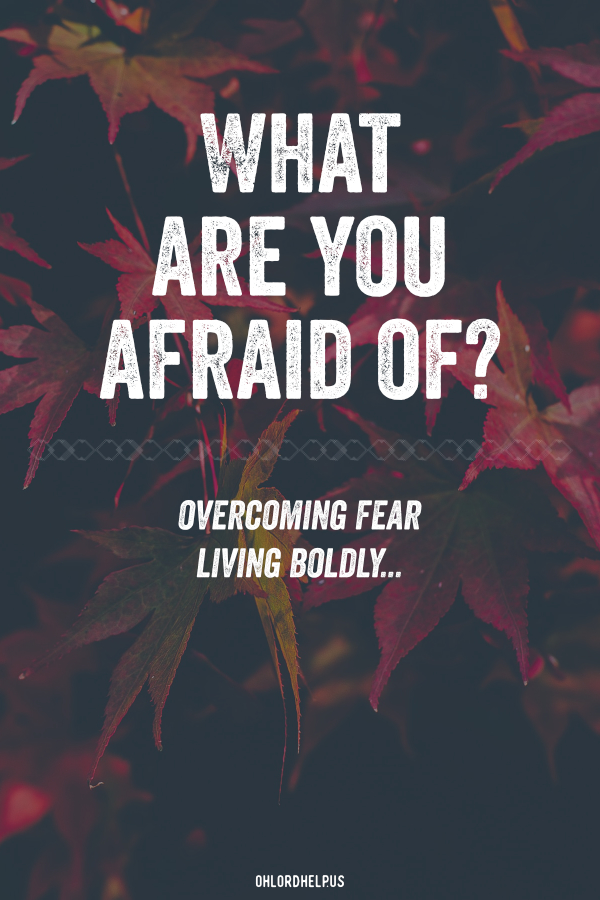 Feeling Afraid
A bigger fear I have is cockroaches. For real. Even if there is one dead I can't pick it up. I have to use the vacuum, or more likely I'll leave it for my husband to pick up. One time I sucked one up with the vacuum but it was still alive, so I took the vacuum outside until my husband got home. When we were first married, he tried to "cure" me of my fear and have me pick a dead one up with a pair of tweezers that were on the end of a super fancy fly-swatter (why did we have a fancy fly-swatter?). His "cure" ended up with me in tears, begging him to not make me do it (we have come a long way in the past 15+ years).
The peak of this fear was when I was painting an apartment that we were going to be moving into while we lived in Chicago. I went to remove a smoke detector, and as I was twisting it, all this dust started to fall. When I saw that it was actually roaches falling to the floor, I had a full-blown panic attack. Thankfully they were all dead, otherwise, I probably would have busted my head as I passed out and fell off the ladder. Unfortunately, I have several stories like this. For some reason, they only try to attack me, never my husband.
(Just for the record, our first place was new construction, which results in these bugs coming indoors. The Chicago apartment was truly infested, but we had a pest control service come and get it under control. Now we live in the country, and bugs are just a part of life.)
Real Fear…What If's
I fear rejection. What if I put myself out there and no one responds? What if I pursue a friendship and get the cold-shoulder? What if I tell someone an idea I have and they don't share my excitement?
I fear missing out. What if there is an opportunity and I don't take it? What if it would have been a great thing? What if the opportunity never presents itself again?
I fear that I won't always like my children. What if they disappoint me? What if they make choices I don't agree with? What if I don't want to be around them?
I fear that I will no longer be attractive to my husband. What if he doesn't want to be with me? What if he wants a wife with bigger boobs? What if my heart gets broken?
Is there truth in fear?
There are things that happen in our lives that shape us, good and bad. Perhaps our friends, a spouse, or even a stranger has rejected us. Perhaps opportunities have passed that we regret not taking. Maybe we have developed an idea in our minds that is not realistic or attainable.
We need to get control of our thoughts and acknowledge that we have listened to lies. LIES!! They are all lies!!
We need to replace the lies with truth.
The truth is, our perfect God loves us with His perfect love. You dear momma/dear lady/dear one, are loved. Fully, completely, no-need-to-fear loved.
There is no fear in love, but perfect love casts out fear.

1 John 4:18, ESV
Are people going to hurt us? Yep.
Are people going to let us down? Yep.
Are our children going to disappoint us? Yep.
We are all messy humans, and we are all going to mess up and cause messes.
But our identity, our confidence, our self-worth… it does not come from other people or situations. We can live boldly because we have been loved boldly. We are fiercely loved. And in that love, fear can no longer remain.
Afraid…but GOD has loved me.
So what are you afraid of?
The truth is, our perfect God loves us with His perfect love. You dear momma/dear lady/dear one, are loved. Fully, completely, no-need-to-fear loved.
Click To Tweet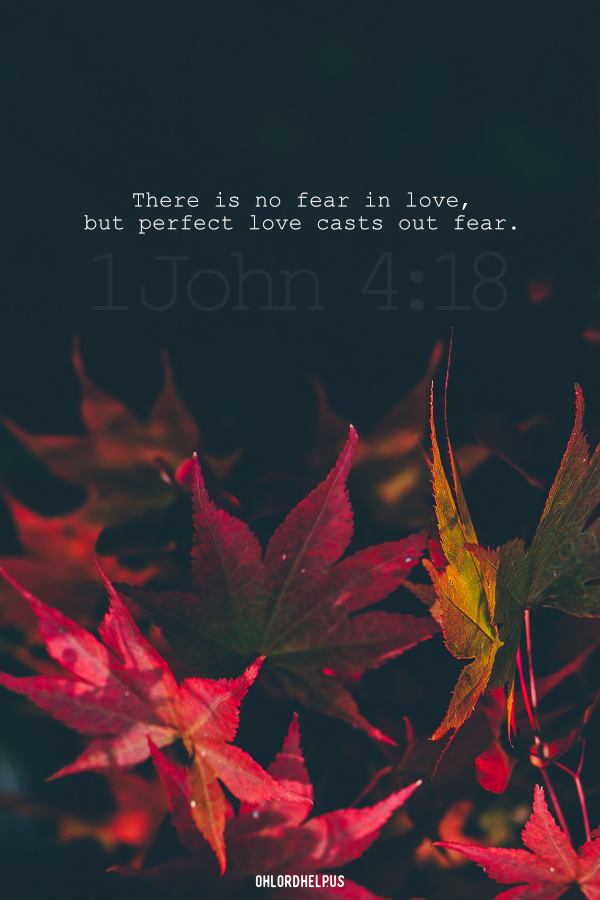 Annie Spratt