Everyone faces struggles. Some things we can avoid, but others we must endure. This is how we are able to find hope from pain.
---
---
A few years ago there was a Target commercial that really ticked me off. It was this woman who got up, made her children this beautiful, healthy breakfast, got them dressed and off to school. Then she got herself ready for her professional job where I'm sure she was incredibly successful. And, of course, she then went to the gym and worked out while beautifully sweating, only to come home and spend the evening laughing and playing with her kids.
What a load of crap. It irritated me because this is the pressure put on women. It isn't fair! I can't compete with that, and trust me – I've tried.
Now, there is another commercial that is irritating me. It's for migraine medicine. This woman (because she isn't hindered by migraines while taking this medication apparently) is so happy to play dress-up with her daughter. But it isn't just simple silly dress up. It's pirates and princesses. And then this grown woman is dressed up as a robot chasing her daughter. Seriously, it is a box robot costume like I made for my son when he was three. But her's says "mom bot" on it. It is so obnoxious.
I mainly hate this commercial because it makes me feel like I am missing something. Or I need to be a different mom. Or I'm ruining my children because I don't want to play with them. I know lots of moms who do love playing with their children. At least I feel like there are lots. I feel like I'm the only one who doesn't. I feel like I'm wrong because there are many times I honestly hate being a mom.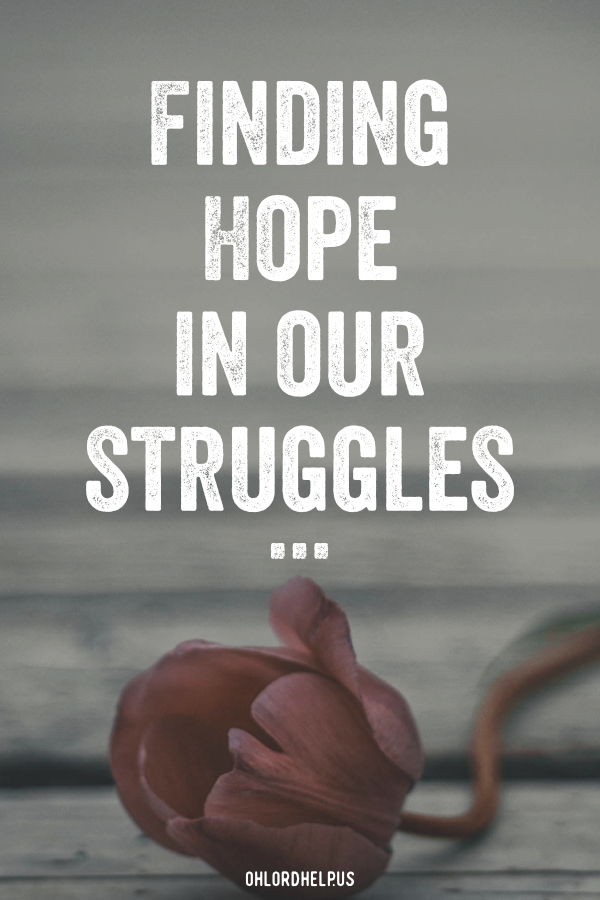 An Honest Struggle
The real struggle is that I don't feel like I can be honest about this. Especially in Christian circles, where the role of motherhood is so honored. The moms who stay home are applauded for sacrificing for the needs of their children, but this attitude implies that women who work are selfish.
Honestly, I want to be a working mom. For years I was. I had my work-thing, then I came home and did the mom-thing. It was a good balance. Now I don't know where I fit in. I'm home and I work which leads to constant distraction and aggravation. I want to be there for my children when they need me. I want to work. Sigh. I feel like I'm failing at all of it.
So here is my honest… I do hate being a mom at times.
I hate the constant noise, the disciplining, the toys and messes. And then I hate myself. I feel like crap because I know there are so many women who desperately want to be a mom. There are women who would love to work from home. There are women who would love to have a migraine free day to play dress up.
And so the downward spiral begins.
What can I do?
I can literally beat myself up. Numerous times I have left my legs bruised from hitting myself hard and repeatedly. I have punched a solid wood door – only once. That left me hurting for more than a week. I have hurled insults at my reflection I would never dream of thinking of anyone else.
I can distract myself. Typically it is work, but it can also be exercise or alcohol.
Or I can go to the Lord. And I do. Over and over. I pray, I read, I listen to encouraging messages. And still, motherhood does not get easier. I get angry, I get desperate, and I spiral around again.
Honestly, I hate writing about this. I would much prefer to talk about something I have already walked through and share how the Lord came through. I love those messages! But that is not this message. Because, let's be honest, some of life's messes take a long time to walk through. Sometimes God's redemption seems a long way off. Sometimes we are hanging on by a thread. But I can't just say "life is crap, good luck!"
Endure
What we do when there seems to be no end is ENDURE.
We can rejoice, too, when we run into problems and trials, for we know that they help us develop endurance. And endurance develops strength of character, and character strengthens our confident hope of salvation. And this hope will not lead to disappointment. For we know how dearly God loves us, because he has given us the Holy Spirit to fill our hearts with his love.

Romans 5:3-5, NLT
Trials
For me, right now, this is motherhood. I'm struggling in it right now. For you, it may be finances, or chronic pain, or in your marriage, or any other multitude of life situations that are difficult to navigate. But we are to rejoice? Y'all, I don't know if I'm ready for rejoicing just yet.
"Develop endurance…"
I can totally relate to this; I know what it means to train. There are 19 marathons, 4 half marathons, and 3 triathlons on these legs. Believe me, I know how to endure so that I can become stronger and faster.
To endure is to continue even when we are uncomfortable. And half of the battle is in the mind. When running a marathon, you cannot think about the fact that you have 21 miles to go at mile 5. You will panic. Right now, I need to not think about the fact that my daughter is not yet 4. I have too many years to go for that to feel helpful! And when our mind begins to shut down, our body will follow.
Last weekend, my 11-year-old son was mowing. It was hot, he was tired, he wanted to quit. But he told himself that he would get the front yard done. And he did. Then he pretty much collapsed and had a complete meltdown which is rare for him. But he did it because his mind told him to endure. Even though he was miserably uncomfortable.
Endurance is when we don't stop when it's hard. It requires the mind deciding not to give up.
But how do we continue when our bodies and minds have nothing left to give. This is when we acknowledge our limitations, surrender, and believe God's strength will get us through.
"Endurance develops strength of character…"
This is where we begin to put the fruits of the spirit into action. It is where we learn to love when we don't feel it, to have joy in the middle of struggle, to have peace in the middle of chaos, to be patient when we are frustrated, to be kind when we are treated unfairly, to do good in a world full of evil, to be faithful when we don't understand, to have gentleness when we are angry, and to have self-control when we are tempted. This is the Character of God, and we have the ability to live like Jesus when we have the Holy Spirit within us.
"Character strengthens our confident hope of salvation…"
When we live out this character, our confidence grows in who God says He is. We know we have received the ultimate miracle of salvation. To be rescued from an eternity separated from God. Everything else… is icing.
"For we know how dearly God loves us, because he has given us the Holy Spirit to fill our hearts with his love."
Love. Over the past several years the Lord has taken me on a journey to believe His love for me. It is His love for me that has given me the confidence to take risks. To keep putting myself out there, exposing my vulnerabilities, pursuing the visions He has placed inside me. But it was not until earlier this year I began to believe that God actually likes me too.
Don't Give Up
Therefore, because of these struggles, I have hope. Hope that one day, I can rejoice with my children and celebrate all of the traits God has given them, and enjoy them.
Endurance is deciding in the mind to remain faithful even when we don't feel it. Christ endured in obedience, and ultimately gained victory in defeating death.
It is ok to struggle in your struggle. It is not ok to give up. So endure on, dear sister. There is hope for victory in perseverance.
Endurance is deciding in the mind to remain faithful even when we don't feel it. Christ endured in obedience, and ultimately gained victory in defeating death. It is ok to struggle in your struggle. It is not ok to give up.
Click To Tweet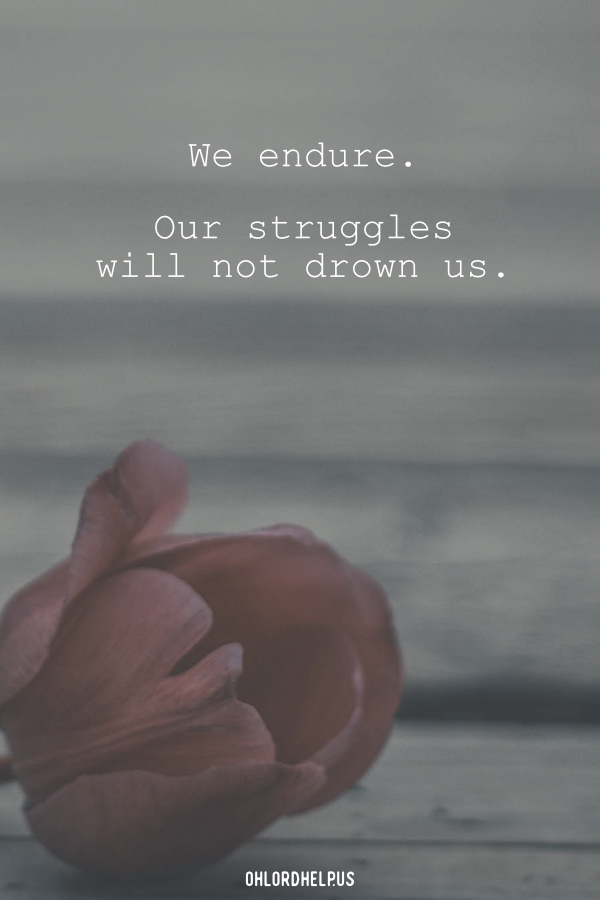 Jonathan Cooper