If you constantly run, you'll grow tired. If you're always running out of gas, but never filling back up, you cannot go anywhere. Why choose to be empty when we can choose to overflow with the love of God?
---
---
Running On Empty
Lately, I've been living from moment to moment. What's next? What am I looking forward to? I don't need to tell you this, but it's exhausting. Always looking forward to whatever's coming up instead of living for Christ, is no life at all.
I know how much it sucks to feel empty. Why then, do I continue doing the exact same thing? That's insanity! We cannot live off of momentary pleasure. Instant gratification ultimately leads to death…
Where do we go once we've reached a goal? We make another one. Then another and another. We'll run out. But with Christ there is no end; we can't "use Him up" or reach His end because He has no end.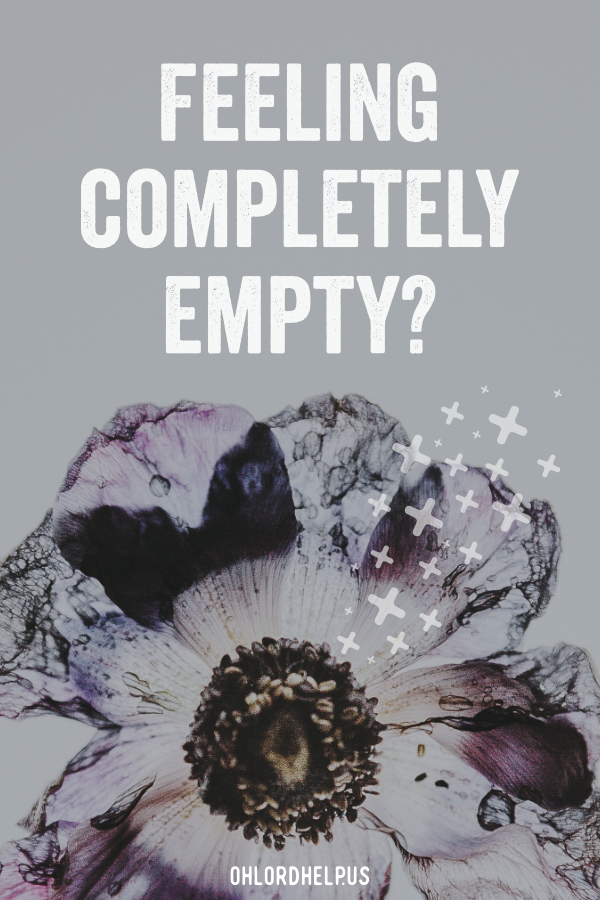 Free Refills
We'll never be able to wrap our minds around the vastness that is Christ. God is so infinite and wide which includes His love, mercy, and plan for us. We will not just be filled in Christ, but we will overflow! Why live on empty if all we have to do is believe and love the One who first loved us?
It's so simple, so straightforward. Accept Christ, you're saved. Love the God who turned His back on His Son to bring you home, you'll overflow. Why is it then, that I choose to turn my back? Who am I to walk away from Christ?
Well, I'm no one. But God has given us the choice between Him and our own plan because He loves us so much. How, though, do we choose life over death when death is so enticing?
Choose Life
The hardest part of this, for me, is actually doing it. What does it look like to live for and like Christ? I haven't been in the word for one. I guess I don't realize how utterly vital it is to be reading the literal word of Christ. How can you be in relationship with someone you know nothing about? You can't!
Another thing that makes it impossible to be in relationship is not TALKING TO SOMEONE! We have to be in constant communication with God otherwise we grow distant. Emphasis on we. God knows us and wants all of us so we cannot blame any faults or shortcomings on Him. He's so graciously given US the choice to live and live with Him. There is no flaw in Him. He is full; He is not empty and He will never leave us empty.
For we died and were buried with Christ by baptism. And just as Christ was raised from the dead by the glorious power of the Father, now we also may live new lives.


Romans 6:4, NLT
Flawless
If you'll allow, I'd like to go off on a little tangent…
I mentioned there is no flaw in Him. That means the things He creates are flawless as well. You are flawless. Tainted by sin yes, but you are no mistake. No accident.
This is something else I've stumbled upon in these season of emptiness…
Self-esteem. A battle I've been fighting for a while is finding the balance between, well, I am a sinner, but I am also saved and a part of Christ's perfect plan. So, I really can't question any part of myself. God made me the way I am on purpose. God made you the way you are, on purpose.
My old self has been crucified with Christ. It is no longer I who live, but Christ lives in me. So I live in this earthly body by trusting in the Son of God, who loved me and gave himself for me.

Galatians 2:20, NLT
Full
What a beautiful picture. Nothing to prove and nothing to lose because He lost it all so we could win. So He could win. We don't have to spend our days waiting for the "next big thing" because He is always filling us up. We overflow. With Christ, we are no longer empty. With Christ, we are full.
He died for everyone so that those who receive his new life will no longer live for themselves. Instead, they will live for Christ, who died and was raised for them.

2 Corinthians 5:15, NLT
We don't have to spend our days waiting for the next big thing because He is always filling us up. We overflow. With Christ, we are no longer empty. With Christ, we are full. Click To Tweet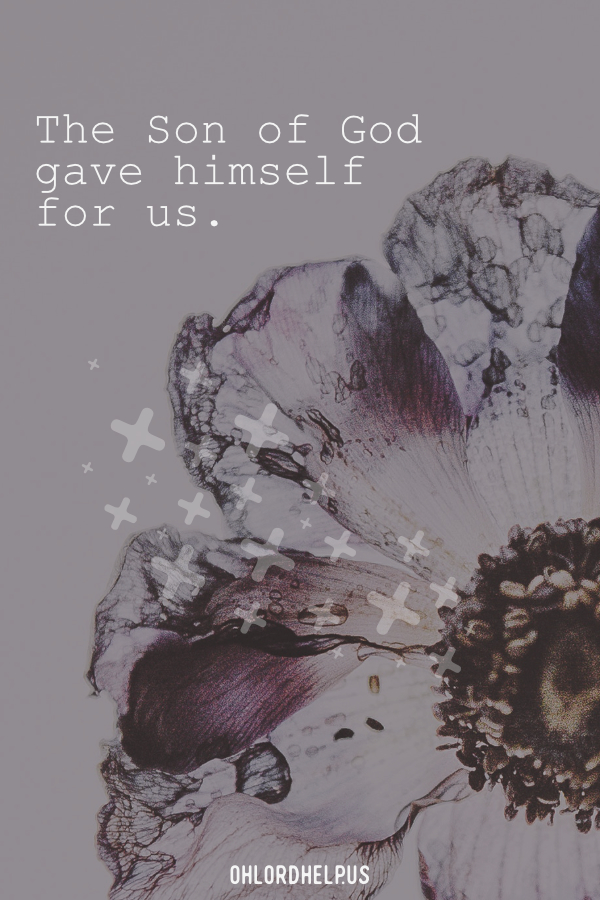 Annie Spratt