As believers, we may think depression and faith could not occur together. But because of the cross, we who face despair can still find hope. 
---
---
Depression is something we hear about all the time. I'm here to tell you it is much more than just being sad. Most Christians I know who have struggled with being depressed, have found themselves wracked with guilt and despair. I know I have. I am not an expert, but I know what I have experienced and I want to share about my fight for joy.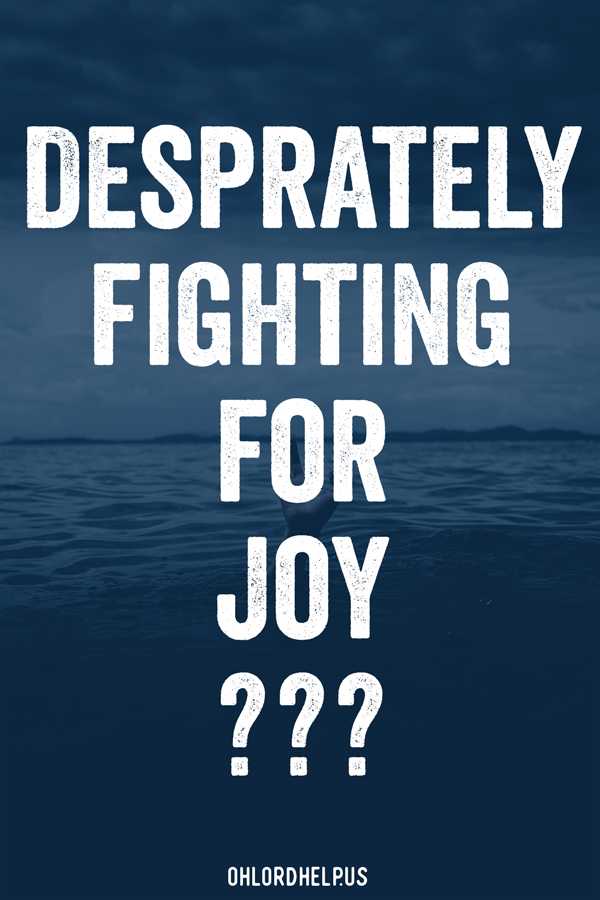 Subtle
It starts with thoughts like: Why try? It builds to: Why bother? It evolves into a feeling of heaviness. For me, it is best described as a hot, wet blanket. It's like concrete in my shoes.
It's like my to-do list slipping into Jello. My emotions are on edge. I think everything is about me. I think people believe I am a failure. I can barely function, but just enough.
Complicated
Most people think of the person who is never around or hidden. My friend Brandi and I talk about the active depressed person. I'm involved in my life, but I am dying on the inside. It takes all I have to get my clothes on. All I have to convince myself what I am doing is worth it. What I do matters. That I still have purpose.
I find it hard to believe that anybody notices me. This is not wanting to end life. This is not wanting to hurt anymore or it's the desire to feel again. You begin to doubt that you will ever be happy again.
Noise
Have you ever tried to have a conversation while someone vacuumed or ran a noisy dishwasher? Did you really hear all the words? Not well, right? Depression is like that.
The words are coming toward you but the thoughts cannot really get through. You read the Bible. You pray. You fight for joy. But the words on the page don't mean anything. They can't prick your heart.
If you do feel anything, it's often guilt at not being more joyful. It's despair that you will always feel like this… Why bother? You aren't really worth much. You are a disappointment. You won't ever have purpose. You did once, but now you are just trouble.
Depression Is Not the Final Say…
I have had multiple issues with depression. I find the winter is usually the worst. Especially gray, rainy ones. My hormones can play a big factor: pregnancy, nursing, middle age. Stress can make it take center stage. But, it's not the end…
I have seen God do amazing things in the middle of my despair.
Always Hope
How do we face depression as believers?
We continue to look to His word for who we are. Depression tells us we have no purpose and we are worthless. But God's word can break through and remind us of what is true – He is the one who gives His people purpose. He will never leave us and He is the One who will see us completed to the end.
We can listen to music that glorifies Him and praises Him in spite of what we feel or think. He has not changed and He can be trusted even if our thoughts cannot. This is where I have seen God move in mighty ways. The battles I have fought while depressed, have been the bricks God laid to remind me He is faithful, He is sovereign, He is trustworthy. Even in the darkest days.
We confess what we are feeling to other safe mature believers and ask for prayer. We are tempted to hide what we are experiencing but that only leads to more isolation. This is not how the church works. We can believe that being vulnerable will make Christ look less. But when in actuality I have heard over and over that my willingness to share my neediness has challenged others to do the same. They have seen that God cares about every part of their lives especially their suffering.
We seek out help. This can look differently for different times. I have sought counseling. Medicine was necessary at one point. Every situation will not call for the same solution. But hear me, we do not have to stay in despair and depression.
We can be tempted to hide our experiences but that only leads to more isolation. This is not how the church works. Being vulnerable encourages others. Only then can we see how intricately God cares for our sufferings. Click To Tweet
No More Hiding
I do know one thing that does not work. Hiding. Hiding only makes my life feel worse. We are in a battle for our hearts and minds. We are believers and our eternity is secure. I want more than just security. I want to live a life that finds joy in Christ and in His truths. I am His. Some days that means depression and despair. He is still enough when I have those days. He is still enough.
God hear my cry; pay attention to my prayer. I call to you from the ends of the earth when my heart is without strength. Lead me to a rock that is high above me, for you have been a refuge for me, a strong tower in the face of the enemy. I will dwell in your tent forever and take refuge under the shelter of your wings.

Psalm 61:1-4, CSB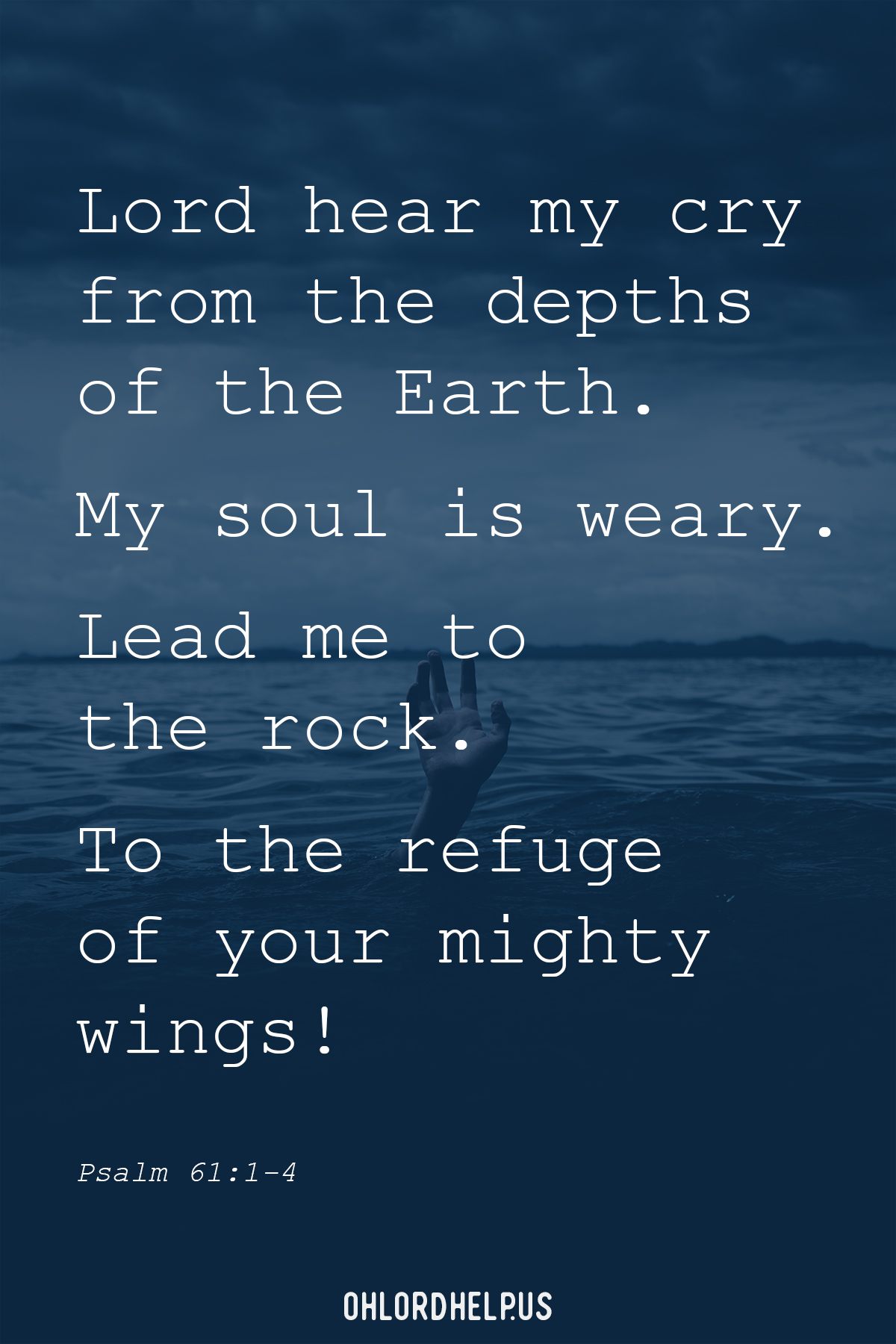 Ian Espinosa