Comparison is something that we all battle. It is crucial that we focus on what God has given us so we can break loose from the bondage comparison brings.
---
---
"Why did they get that and I didn't?" "What do they have what I don't?" "Must be nice." "I wish I looked like that." How many times a day do we allow ourselves to think and even speak these things?
Comparison has reared it's ugly head many times in my life. It is a constant battle to not compare myself to those around me. I often find myself focusing on what others have that I don't, instead of focusing on the blessings in my life.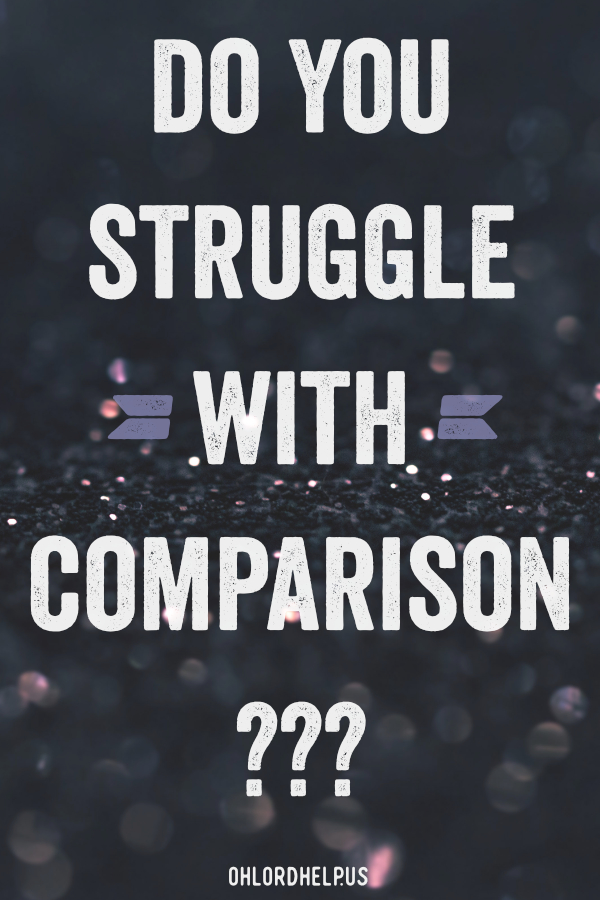 Comparing Accomplishments
Pay careful attention to your own work, for then you will get the satisfaction of a job well done, and you won't need to compare yourself to anyone else. For we are each responsible for our own conduct.

Galatians 6:4-5, NLT
I am one that tends to focus on what those around me are doing. I focus on the things they are accomplishing and wonder why I am not able to do what they are doing… then I wallow.
We are called to focus on our own work. We need to pay attention to what we are doing and make sure we are doing our work admirably and with good conduct. This results in a job well done. When we turn our attention to what we are doing it allows us to grow and will help us overcome the trend of comparison in our lives.
Comparing Possessions
Then Jesus said to them, 'Watch out! Guard yourself against all kinds of greed. After all, one's life isn't determined by one's possessions, even when someone is very wealthy.'

Luke 12:15, CEB
One of the biggest ways comparison takes root is when we look at what others have. I constantly have the thought that "it must be nice" when I look at what those around me have. We can be so quick to focus on what we are lacking that we forget about the many blessings we have. Our life is not determined by our possessions but by our actions.
For we brought nothing into the world, and we cannot take anything out of the world.

1 Timothy 6:7, ESV
No possession we have on this world will be taken out. It is futile to be jealous of what others have. At the end of the day, Jesus has to be enough for us. Therefore, it has nothing to do with how much money we have or how nice our car is. It is all about how we live out our faith.
Comparing Stages of Life
Give thanks in all circumstances; for this is the will of God in Christ Jesus for you.

1 Thessalonians 5:18, ESV
It seems like no matter where we are in life, we are always ready for the next stage. Because of this, we compare ourselves to others in the stage of life we desire. When we are single we want to be in a relationship. When we are in a relationship we want to be married. And when we are married we want kids… so on and so on. We are in a constant state of discontent…
This goes against what the Lord wants for us. He tells us to give thanks in all circumstances because this is God's will. Our stage of life in God's will. This is the point He has taken us. Each person is where God wants them to be, so instead of comparing where we are in life with everyone else, we should celebrate with one another; Content and thankful for where we are.
Comparing Looks
Thank you for making me so wonderfully complex! Your workmanship is marvelous — how well I know it.

Psalm 139:14, NLT
At least ten times a day I am bombarded with thoughts of how my looks don't measure up with those around me. There are so many voices out there telling us how we are supposed to look. And advertisements trying to sell us on how to look better. We are constantly comparing our looks with those around us.
When we do this we are telling God he made a mistake and that he should have done a better job creating us. We are wonderfully made. God's workmanship is marvelous! God beautifully, uniquely, and perfectly created us.
We all look different from one another but that doesn't mean we should compare ourselves with one another. While it is true that we need to take care of God's creation, that does not come through comparison it comes through paying attention to and being grateful for the body God has given us.
Ending the Comparison
Comparison is something we will constantly have to battle in our lives. Recognizing when it happens, allows God's truth to replace the lies. The lies telling us we aren't good enough. God has blessed us abundantly and individually. Comparison is a disservice to ourselves, our neighbors, and most importantly, our God.
God has blessed us abundantly and individually. Comparison is a disservice to ourselves, our neighbors, and most importantly, our God. Click To Tweet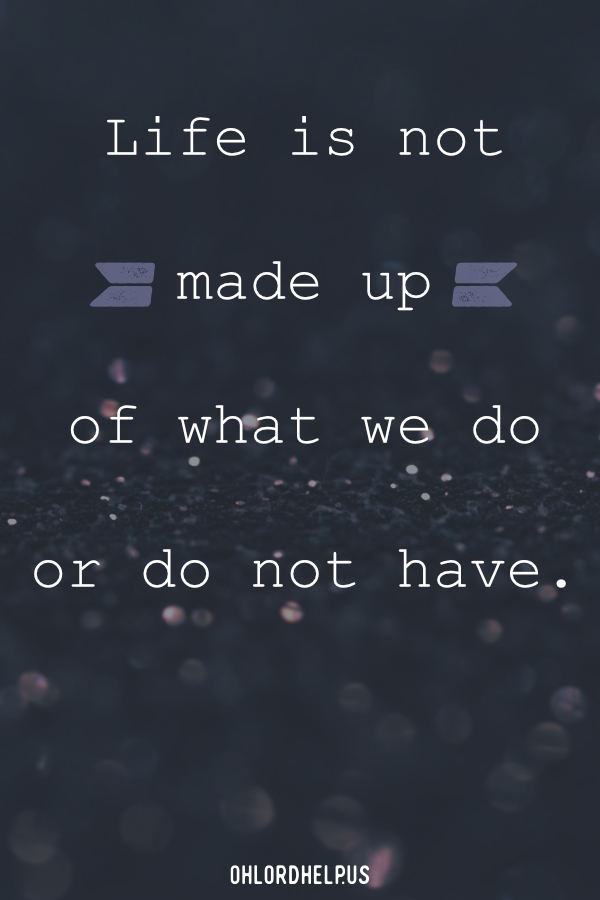 Tom Morel