Unexpected circumstances can be crushing, but there is purpose in our hardships. We can allow God to use every moment for His glory.
---
---
Life very rarely goes as planned. But it is in those unforeseen hardships, those moments that catch us completely off guard and knock us to our knees, we find God and we find out who He wants us to be. And in those circumstances when we feel we are the most unusable, that is exactly the moment when God chooses to use us.
Maybe you have been there. Maybe you still are. A diagnosis you weren't expecting. A spouse that has chosen not to honor the vows once professed. The loss of a job. A child who has renounced their faith and their family. All of these circumstances have one thing in common–they strip us of the identity we thought we had and leave us grieving for the life we thought we would have. But the Bible tells us that we are given a new identity in Christ (2 Corinthians 5:17).
'For I know the plans I have for you,' declares the Lord, 'plans to prosper you and not to harm you, plans to give you hope and a future.'

Jeremiah 29:11, NIV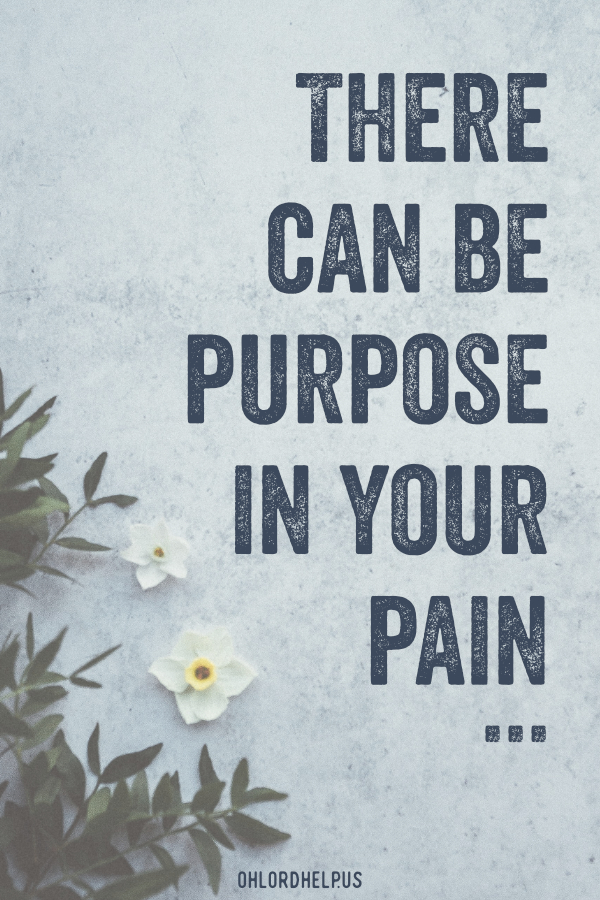 Unexpected Circumstances
I have had a lot of unexpected health issues this past year. In February, I suddenly started having some unexplained severe back and neck issues, along with some scary symptoms that have kept me from being able to do a lot of my regular daily activities.
Initially, I did what I always do when I have a health concern, ignore it and hope that it goes away. I know this may not sound like sage advice, but in all honesty, it seems to have worked for me more times than not. However, this time the problem didn't go away; it only seemed to intensify. Even now, the doctors have not been able to figure out the root cause.
There is nothing more terrifying than not knowing what is wrong or if it will ever improve. Especially if you are an overthinker. My life was altered drastically overnight, and I felt imprisoned by the things I could no longer do.
Some days, doing 'the best we can' may still fall short of what we would like to be able to do, but life isn't perfect–on any front–and doing what we can with what we have is the most we should expect of ourselves or anyone else.

Fred Rogers, The World According to Mr. Rogers
But in all the "not doing", there were also things that I was now able To Do that normally would have taken a backseat. While there were plenty of losses, there were just as many gains.
The Gift of Humility
In Kyle Idleman's book, The End of Me, he says, "I've come to realize that if me gets his way, I'll miss out on the real life I'm meant to live. The life in which I love others and make a difference in the world."
Not being able to do what I wanted forced me to follow the path God had laid out for me.
What if getting the one thing you wanted would keep you from the blessings God has planned for you?
What if it would keep you from making a difference in someone else's life?
God does not waste our pain. He uses every bit of our circumstances for His glory.
And we know that in all things God works for the good of those who love him, who have been called according to his purpose.

Romans 8:28, NIV
The Gift of Empathy
I have found that I am much more capable of understanding someone else's pain when I have personally experienced it. It is so much easier to give someone else grace when I myself have needed it. Not only have I had more time this year to help, but my eyes and my heart have been opened to the needs surrounding me. Since I am not able to do as much physically, God led me to help in other ways.
I started writing inmates as part of a prison ministry, and one of the ladies began a Bible study in the prison with the study I sent her. I have connected more with my elderly neighbors. And I have had time to sit on the phone with friends and just listen. Sometimes you may have nothing else to offer someone besides your support and your prayers, but there is no act of kindness that is too small.
Blessed are the merciful, for they will be shown mercy.

Matthew 5:7, NIV
»«
So in everything, do to others what you would have them do to you, for this sums up the Law and the Prophets.

Matthew 7:12, NIV
The Gift of Community
I have always had a difficult time asking for help. I don't know why that is. Maybe I subconsciously equate it with being lazy or weak. Maybe it's because I have a hard time trusting others. Or maybe it's because I find it terrifying to relinquish control. Most likely, it's a little bit of all three.
Whatever the underlying reason, this has always been one of my weaknesses. But what do you do when there are things you just can't do yourself? Well, you learn pretty quickly to swallow your pride and ask for help. And you learn to trust in the faithfulness of God and the kindness of others. We all fall down sometimes, that is why God surrounds us with a community of fellow believers to help lift us back up.
Two are better than one, because they have a good return for their labor: If either of them falls down, one can help the other up. Though one may be overpowered, two can defend themselves. A cord of three strands is not quickly broken.

Ecclesiastes 4:9-10,12, NIV
The Gift of Perseverance
The most important lesson I learned is to just KEEP GOING. In the powerful words of Martin Luther King Jr., "If you can't fly then run, if you can't run then walk, if you can't walk then crawl, but whatever you do you have to keep moving forward."
I only had two options. I could either focus on what I was no longer able to do and just give up on life or I could focus on what I could do and live my life to its fullest potential.
Like Lot's wife, I could gaze longingly at the life I once had, only to turn into a pillar of salt, or I could keep my focus on the Promised Land ahead. I was encouraged by the lyrics of Leonard Cohen's song, Anthem.
Ring the Bells That Still Can Ring

Forget Your Perfect Offering

There Is a Crack In Everything

That's How the Light Gets In.

Leonard Cohen, Anthem
Ring the Bells
That soon became my mantra. Whenever I got frustrated about something I couldn't do, I reminded myself, "Ring the Bells That Still Can Ring". I listed all the ways God was using me where He couldn't before. Yes, my life is different than it used to be, but not all change is bad.
Joni Eareckson Tada was paralyzed after a diving accident, yet she has become a positive and influential Christian writer and speaker. God has used her circumstances to encourage others with similar disabilities.
Thomas Chisholm had planned to be a preacher in a small town in Kentucky, but when sickness kept him from his plans, he spread the gospel in another way. He wrote over 1,200 poems, many now hymns. One of his more popular hymns, Great is Thy Faithfulness, is still sung all around the world today.
Sheila Walsh's father committed suicide and she herself had a very public battle with anxiety. Through her writing, speaking engagements and television programs, she has used her personal experiences to help end the stigma surrounding mental illness.
If our lives did not need to be redeemed, would it be possible to have as deep of a relationship with our Redeemer? There is a crack in everything. That is how the Light gets in.
What if you have come to current circumstances for such a time as this? What if your pain has brought you to your purpose?
It is in those unforeseen hardships, those moments that catch us completely off guard and knock us to our knees, we find God and we find out who He wants us to be.
Click To Tweet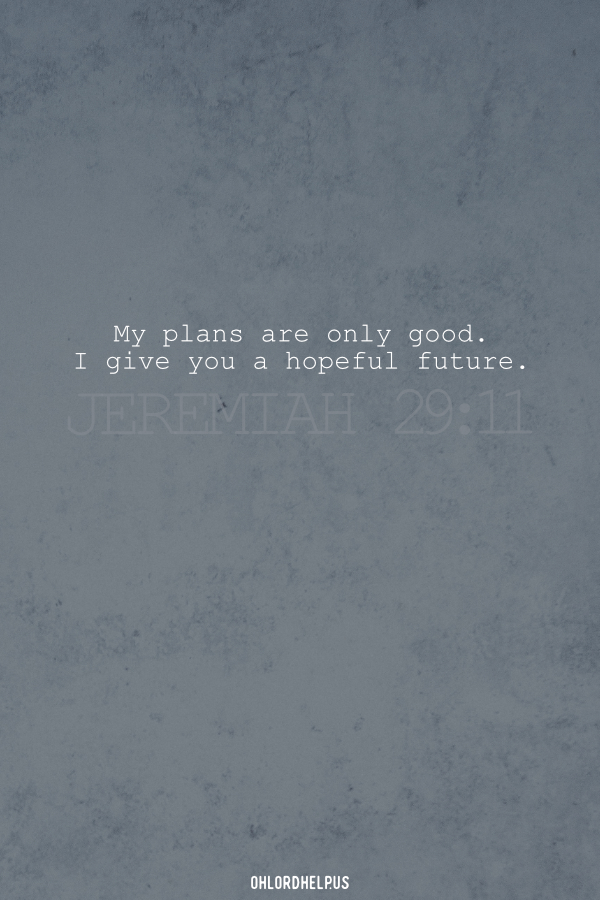 Annie Spratt