A movement of superficial Christianity has seeped into our current culture. We have all played a part in allowing this casual posture of following Christ.
---
---
For the majority of my adult life, we've attended churches that offered solid, Biblical preaching. However, honestly, the primary drawing card for two of those churches was the worship music. The church of my early to mid-adult life offered cutting edge praise and worship, gifted musicians and singers, all which created excitement and joy.
In later years, another church we attended boasted music leaders who wrote many of the worship songs. They recorded several CD's. Again, theologically sound preaching, but…let's just say that when the music died, (for various reasons,) a number of people left the fellowship.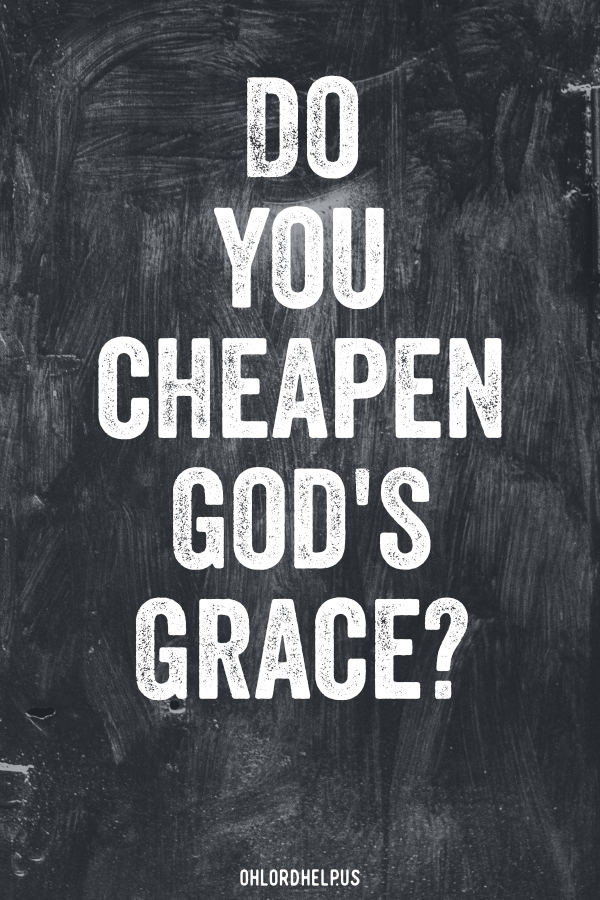 Renounced
This summer the Christian world has learned of two more Christian stars who have publicly left the fold of faith. They haven't had a moral lapse; each renounced his faith. One of them had written beautiful, moving worship music.
My heart is deeply saddened for them and all whose lives were shattered by their pronouncement…
Is God winnowing His flock? Has judgment begun in His house? (I Peter 4:17) I believe so.
Recently, Gary and I attended a church in another state. Being unfamiliar with the music, I initially observed the folks coming and going, for coffee or whatever. For a worship time, it was busy, yet somehow low-energy and heavy, too. I felt bad for the guy leading.
The words casual Christians flashed into my mind, and Matthew 15:8:
This people honors me with their lips, but their heart is far from me;

Matthew 15:8, ESV
Immediately, I was convicted because what was I doing? Not praising God or praying, but gazing around at other people who were not singing! God, forgive me.
Casual
Today we like to dress casual, live casual, attend a casual church, be casual. But when I look at the definitions of casual, I'm struck by how dissonant it is with the call of Christ upon our lives…
Without definite or serious intention
Irregular or occasional
Indifferent to what is happening; apathetic
Shallow or superficial
Do nothing from selfish ambition or conceit, but in humility count others more significant than yourselves.

Philippians 2:3, ESV
By this we know love, that he laid down his life for us, and we ought to lay down our lives for the brothers.

I John 3:16, ESV
Quite a difference – from all-about-me to considering others first.
State of the 'Church'
Three years ago, Barna Research published a paper entitled "The State of the Church." The ground we have lost is sobering. While 35% of Americans profess to be born-again, only 23% believe the Bible is accurate and had read it within the previous week. Additionally, a mere 7% attested to the following and were described by Barna as Evangelicals:
…their faith is very important in their life today; believing they have a personal responsibility to share their religious beliefs about Christ with non-Christians; believing that Satan exists; believing that Jesus Christ lived a sinless life on earth; asserting that the Bible is accurate in all that it teaches; believing that eternal salvation is possible only through grace, not works; and describing God as the all-knowing, all-powerful, perfect deity who created the universe and still rules it today. Being classified as an evangelical is not dependent upon church attendance or the denominational affiliation of the church attended. Respondents were not asked to describe themselves as "evangelical."

www.barna.com/research/state-church-2016/
Casting Blame
I've been wondering how and when this casual mentality was translated into the Christian life. It's easy for my generation to cast blame or aspersions on the younger generations, on the culture, but the Church is one body. Every believer has had a part in the shallow and superficial, apathetic malaise that has slowly poisoned the Body of Christ. Our attitude has no resemblance to the message of Christ.
And he said to all, "If anyone would come after me, let him deny himself and take up his cross daily and follow me.

Luke 9:23, ESV
»«
And whoever does not take his cross and follow me is not worthy of me.

Matthew 10:38, ESV
Does this sound harsh to you? Foreign?
Cheap
Dietrich Bonhoeffer decried the church of his day as selling God's grace too cheaply. Perhaps that is what we have done as well…and few are interested, anymore.
Cheap grace means grace sold on the market like cheapjacks' wares. The sacraments, the forgiveness of sin, and the consolations of religion are thrown away at cut prices. Grace is represented as the Church's inexhaustible treasury, from which she showers blessings with generous hands, without asking questions or fixing limits. Grace without price; grace without cost! The essence of grace, we suppose, is that the account has been paid in advance; and, because it has been paid, everything can be had for nothing. Since the cost was infinite, the possibilities of using and spending it are infinite. What would grace be if it were not cheap?…Cheap grace is the preaching of forgiveness without requiring repentance, baptism without church discipline, Communion without confession, absolution without personal confession. Cheap grace is grace without discipleship, grace without the cross, grace without Jesus Christ, living and incarnate.

The Cost of Discipleship, Dietrich Bonhoeffer
Stand Firm in Righteousness
Oh precious one, let us not settle or peddle cheap grace, for it cost Jesus everything. He is the treasure hidden in the field and the pearl of great price. Who brings such joy that we are willing to sell all that we own to have Him.
Or are we?
No discipline seems pleasant at the time, but painful. Later on, however, it produces a harvest of righteousness and peace for those who have been trained by it. Therefore, strengthen your feeble arms and weak knees. 'Make level paths for your feet,' so that the lame may not be disabled, but rather healed. Make every effort to live in peace with everyone and to be holy; without holiness no one will see the Lord. See to it that no one falls short of the grace of God…

Hebrews 12:11-15, NIV
May we be mighty in spirit, women of righteousness, aspiring never to sell our Lord or His costly grace for mere earthly conveniences or pleasures.
Amen.
May we be mighty in spirit, women of righteousness, aspiring never to sell our Lord or His costly grace for mere earthly conveniences or pleasures.
Click To Tweet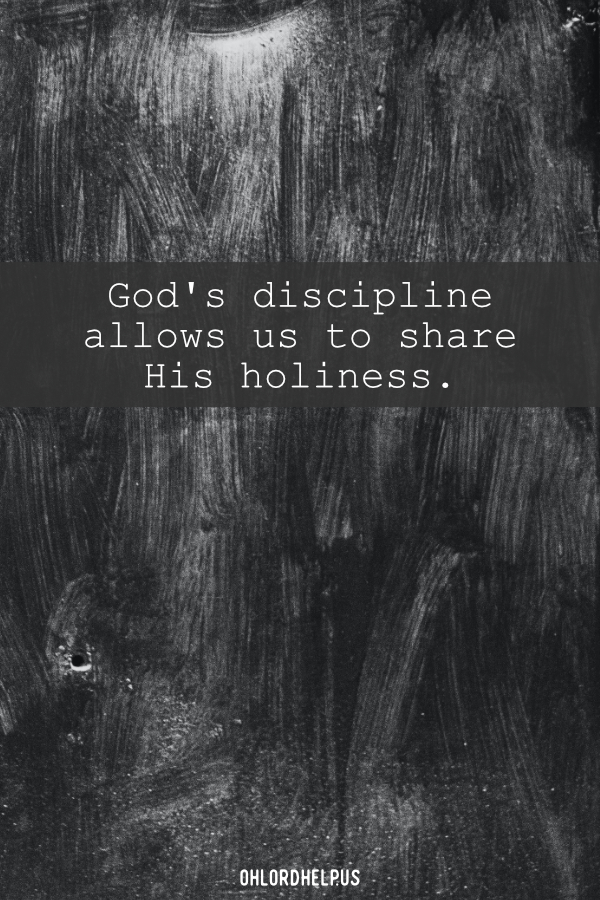 a