Self-care is a hot topic these days. It is difficult to assess what it looks like to take care of ourselves in a Godly way, but when we practice self-care we honor God and His incredible blessings. 
---
---
There are days when I do not feel like taking care of myself. Taking a shower doesn't seem important, eating is not a priority, and even getting things done that will help relieve stress don't happen. A lot of times I know that I need to be doing more to take care of myself, but I still choose to prioritize other things.
We hear so much every day about "self-care", but what does that actually mean and what does that look like for a believer?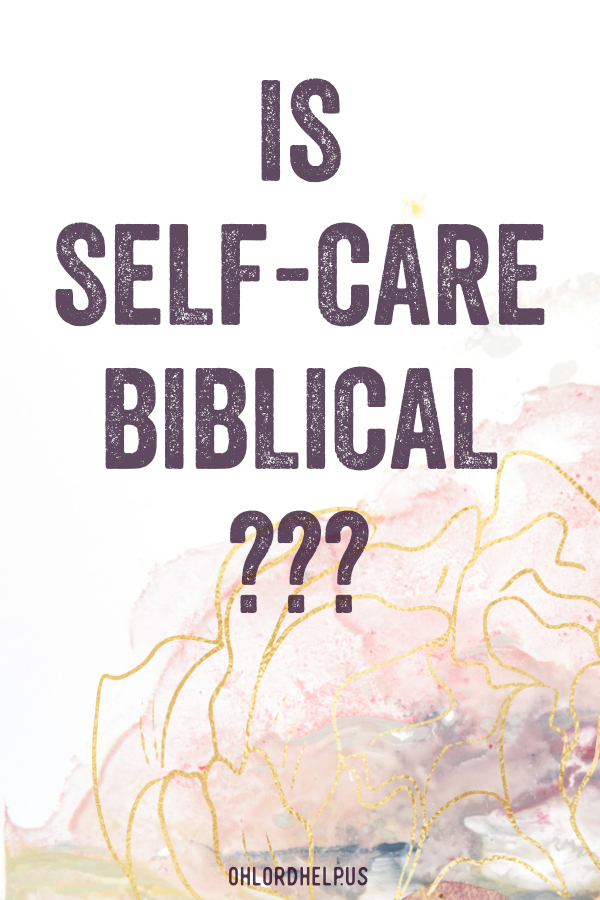 Physical Care
Do you not know that your bodies are temples of the Holy Spirit, who is in you, whom you have received from God? You are not your own

1 Corinthians 6:19, NIV
When we make the decision to be a Christian, we sacrifice our bodies. Our bodies become a temple for the Holy Spirit to dwell in us. When we look at our bodies as a temple, our perspective should change. We should crave to take care of our bodies. When we live in the mindset that our body is essentially the house of God we are forced to take care of it.
Caring for our temple comes by eating well, exercising, and having good hygiene. I am not saying that we all need to start dieting and going to the gym every single day. Trust me, I am the first to admit that I have terrible habits I need to work on. This message is as much for me as it is for you. What I am saying is that we need to all take steps to ensure that we are caring for the body that God gave and that the Holy Spirit dwells in.
Spiritual Care
Very early in the morning, while it was still dark, Jesus got up, left the house and went off to a solitary place, where he prayed.

Mark 1:35, NIV
After a long day of preaching, healing, and casting out demons, Christ knew he needed to take care of himself spiritually. In that moment He practiced solitude and went to a place to pray. Jesus needed to be filled spiritually so that He could continue preaching and feeding into others the next day.
We must do the same. Part of everyday life is pouring into others. While that takes root in many ways, there is one thing that remains the same… We can not give from an empty cup. If we are not filled spiritually, we cannot lead spiritually. We have to take time to be alone with God. We need to hear from God on a regular basis. This not only gives us the ability to fill others, but it also helps us learn to hear the voice of God.
If we do not practice solitude and take care of ourselves spiritually, we can't hear God's voice. Listening requires attention and quiet. When we talk to a friend we don't constantly look at our phone or interrupt the conversation to do something else, so why do we do this when spending time with God? We have to spend time with Him in order to be healthy and care for ourselves.
Mental Care
Do not conform to the pattern of this world, but be transformed by the renewing of your mind. Then you will be able to test what God's will is: his good, pleasing and perfect will.

Romans 12:2, NIV
Our mind should not be like that of the world's we have to renew our minds. This leads to transformation, which leads to being able to know what God's will is. Every minute of every day our mind has the opportunity to be distracted by something of the world. Whether it be a negative thought about ourselves, an advertisement, or something on social media, there is always a distraction available.
We need to practice mental self-care by freeing our mind from those distractions. When a lie pops into our head, we can replace it with God's truth. As we watch TV and see an advertisement with a beautiful model, we can remember that we are uniquely created. When we see people's picture perfect life on social media, we can remember that nobody is perfect and everyone has struggles. Our minds need to be focused on things of God that we may have a healthy mind.
Godly Self-Care
Caring for ourselves is crucial. There are many things out there that teach a skewed version of self-care. We need to focus on Godly self-care. When we take care of ourselves, we take care of the gift God gave us. Not caring for ourselves is a disservice to our Creator. How can you take care of yourself today?
There's a lot of confusion and skewed versions of self-care. We need to focus on Godly self-care and nurture the gift God gave us. Not caring for ourselves is a disservice to our Creator. Click To Tweet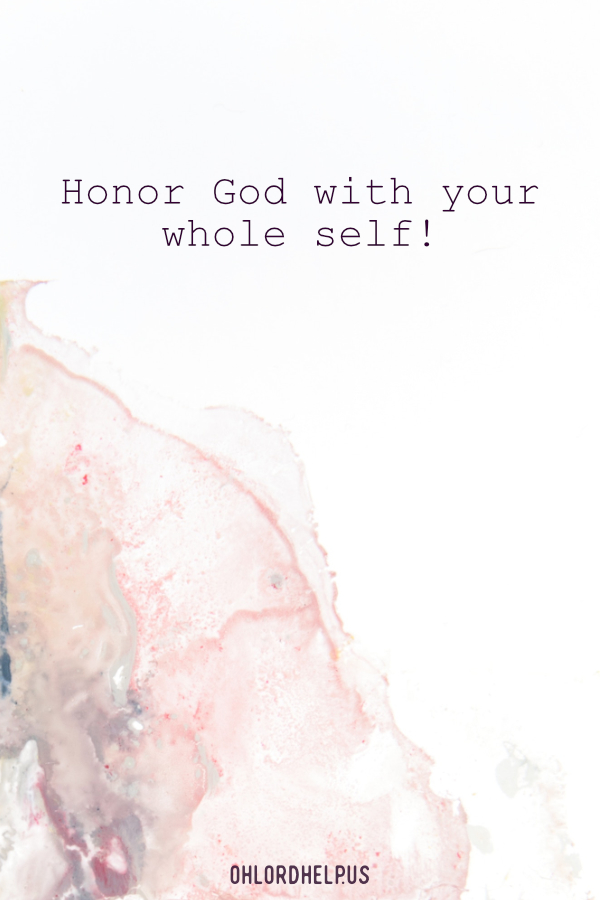 Evie Shaffer