We all have a calling from God. Your call may change, or it may remain constant. You may hear it when you are seven years old or when you are forty-three, but trust me God has a mission for your life.
---
---
Phillip is back from Africa! I was so excited and relieved to have him home. He brought back a ton of stories. Some silly, some inspiring, and many heartbreaking. He worked with children whose lives are so different from mine that I can't even really imagine. Yet, through all their tribulations, they find joy and purpose. God moves with them and it is so evident because survival would be next to impossible without Him in their lives.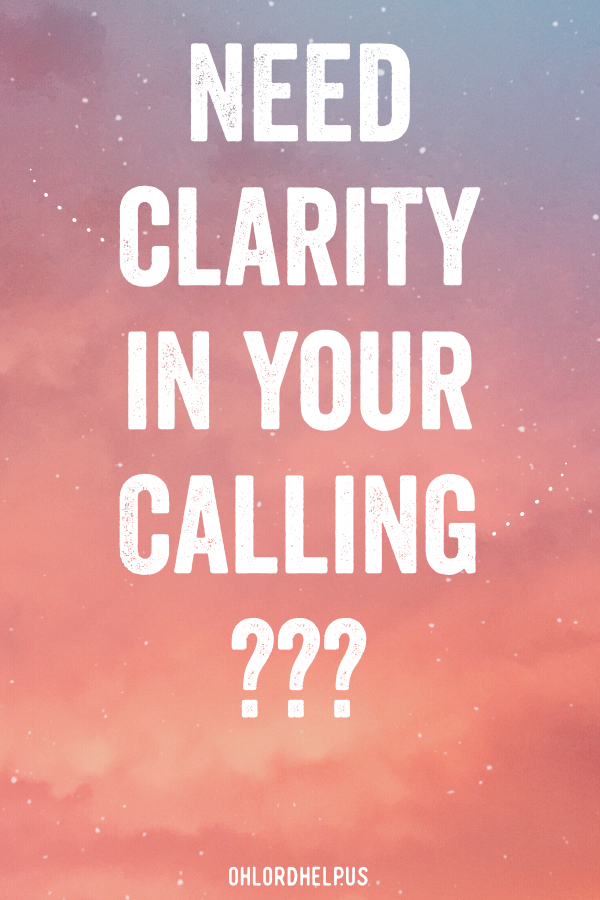 Hearing God's Call
As a teacher, I see students who have plenty and waste it. I see students with nothing, who horde everything. And all the experiences in between. Phillip saw kids who didn't always know if there would be enough food. Would they be safe till tomorrow? When they grow, will there be clothes to wear? Will they have a future outside their dirt field and cinder block rooms?
He also encountered faith on a whole new level…
"Heather, we work at believing and being Christians, but we are fooling ourselves if we think we are there. I met people whose faith is so deep, it puts mine, ours to shame."
At first, this statement put my back up. What do you mean I'm not enough? I believe. I serve. I love my neighbor. I study the Bible. I..I..I…
Oh. Maybe I have more work to do. Maybe we need to see the world through others' lenses every now and then to give us perspective.
God chose the lowly things of this world and the despised things – and the things that are not – to nullify the things that are, so that no one may boast before him.

1 Corinthians 1:28-29, NIV
Obeying God's Call
God calls us all to two things: love the Lord your God with all your heart, with all your mind, and with all your body; and love your neighbor as yourself (Luke 10:27). Easy to say, easy to remember, harder to do.
I don't know about you, but my life moves very quickly. I am always hopping from one thing to another. And I often find myself over committing and under delivering. I want so much to do, that sometimes I forget to be. To listen in the quiet for what God needs from me. I am not alone and neither are you. We don't have to do this alone. What we need to do is lean into God the Father and listen for His calling in our lives.
Phillip has set several goals for himself since his return. Getting sponsorships for children (enough so food isn't an issue), donations of sports equipment so they have more entertainment (smiles), supplies for the schools so they have more opportunities (a better future). At home, he wants us to start learning more Bible verses so we have a better working knowledge of God's word.
What all of this boils down to is God's calling in his life. God has lit a fire in him that has been born out of love. That, my friends, is mighty and powerful and so beautiful.
You did not choose me, but I chose you and appointed you so that you might go and bear fruit – fruit that will last – and so that whatever you ask in my name the Father will give you.

John 15:16, NIV
Following God's Call
God blessed me years ago, when I was in college, with a clear vision of my calling to teach. I fully admit that it wanes from time to time. I think things are too hard, too bogged down in politics, too focused on numbers, but then God redirects my gaze. Children who need me to love them, to teach them, to guide them are put in my way and He reminds me that I am wonderfully made for His purpose. And so are you!
Not everyone is called through children like Phillip and I have been. My daughter has received her calling through sports. At the age of seven, she told me she didn't want to be a spy anymore. She was going to be a soccer star until she got out of college and then she was going to help people be fit and healthy. At almost 21 years old she has refined what that means, but she is on track to accomplish what she set out to do so long ago.
God calls us and if we are listening, if we are patient, that calling will be fulfilled. And in heeding God's call, we are being obedient to Him.
I press on toward the goal to win the prize for which God has called me heavenward in Christ Jesus.

Philippians 3:14, NIV
God calls us and if we are listening, if we are patient, that calling will be fulfilled. And in heeding God's call, we are being obedient to Him. Click To Tweet
Praying to Receive God's Call
I have recently been looking at changing some things in my life. Change is scary for me. I like routine, I like feeling comfortable. Especially when that comfort was hard fought. I am feeling a tug, but I'm not sure if the tug is from God needing me to adjust the calling, or if it is from the enemy trying to pull me away from God's work. Right now, I am in prayer about it. Hoping God will show me His path. I want to be what He has made me to be – a light in the world that reflects His love and mercy on others.
He has saved us and called us to a holy life – not because of anything we have done but because of his own purpose and grace. This grace was given us in Christ Jesus before the beginning of time.

2 Timothy 1:9, NIV
This morning in church I heard our pastor clearly revealing God's voice to me:
"When you stay focused on hearing God's answer to your big prayer, you may be missing God talking to you."
I might be guilty of this. Once again God is asking me to slow down and listen to Him. So I'll end with the beginning:
Hey God, it's me. What do You want?
love, me