When the Lord fills us with His love and light, our buckets are full to overflowing. With full buckets, we can fill others with Christ's love.
---
---
I was sitting in the gymnasium at my kids' elementary school as 200 squirmy students sat on the floor, their teachers perched slightly above them on metal folding chairs. The atmosphere was charged with palpable energy, excitement, and anticipation.
They were all waiting for a guest performer to take the stage. The man was Red Grammer, a Grammy-nominated singer-songwriter and performer who the CBS Morning Show described as: "a superstar to the young and a hit with parents too!" And we were all about to find out why!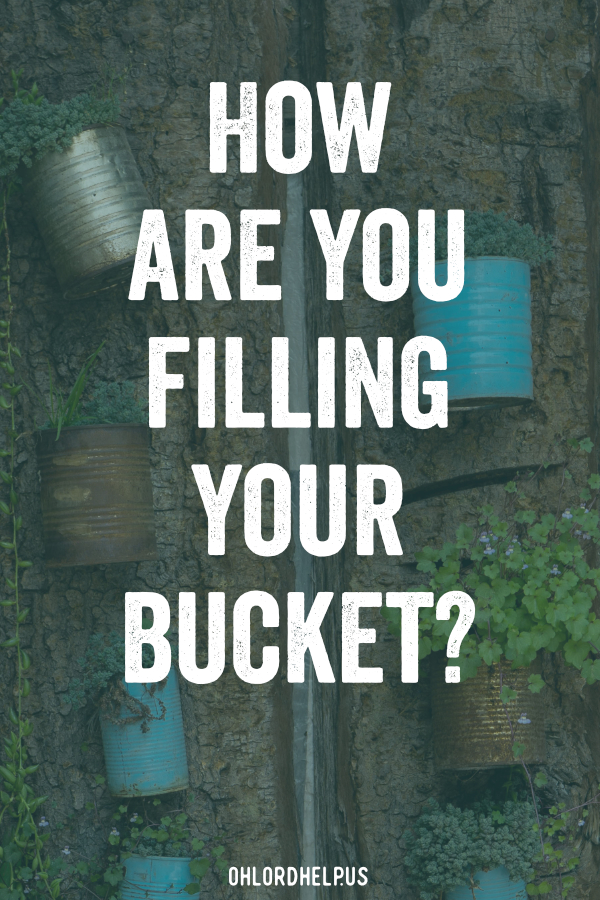 Moved to Tears…
As Mr. Grammer began to sing his first song as if on cue, all 200 students chimed in:
Everybody here has a bucket. (Yes!) Everybody's bucket holds light. (Right!) Add a little light here, add a little light there, till everybody's bucket shines bright.
It was an incredible moment to behold. I don't know what it is about a bunch of children singing together, but it gets me every time. As I looked around the room, I could see I wasn't the only one who was deeply touched by what I was witnessing–many of the teachers and staff were wiping tears from their eyes too.
As I sat there in my chair, tears streaming down my face, I tried to soak up every ounce of the beauty that I was beholding. Moments like these don't happen often enough. Moments when time just sort of comes to a stop. It's as if a divine hand pushes an invisible pause button on all of our worries, anxieties, and fears. And we're invited to simply take in the moment. And in the middle of that busy, secular public school, I experienced a divine moment.
As Mr. Grammer continued on with his performance, his 200-member backup choir followed suit. They added choreographed hand gestures and signs to match the lyrics–which their amazing choir teacher had taught them. There was a sweet ballad called "See Me Beautiful," about asking others to try to see the best in us, even when we might be at our worst. Then, a fun tune called "I've Got A Lid" about protecting our hearts when someone comes to "dip into our bucket" with harsh words or actions. Followed by a call and response number called "I'm All Filled Up"–with happiness, good thoughts, and love. And the hits rolled on…
In A Nutshell…
Although Red Grammer is not a Christian artist, the simple messages of his beautiful songs cover the gamut of scripture. The overarching theme on his Circle of Light album is "bucket filling"–the simple notion that we all have buckets that hold love and light. Sometimes our buckets are empty; other times they're full.
When someone's bucket is empty, s/he might "dip" into others' buckets by tearing them down. But we all have "lids" that we can use to protect our own buckets from dipping. We can always help to fill up others' buckets by sharing love and light with them. So, essentially bucket filling represents the basic tenets of the Christian faith in a nutshell!
Love and Light…
First, our buckets are filled with love and light. As believers, we know that God is love:
And we have known and believed the love that God hath to us. God is love; and he that dwelleth in love dwelleth in God, and God in him.

1 John 4:16
God's son, Jesus, is the light of man:
In him was life; and the life was the light of men.

John 1:4
Bucket Filling and Dipping…
Next, God fills our "buckets" (our body, soul, and spirit) with His love.
And to know the love of Christ, which passeth knowledge, that ye might be filled with all the fullness of God.

Ephesians 3:19
Sin empties our buckets and causes us to hurt or "dip into" others to find fulfillment.
There is no soundness in my flesh because of thine anger; neither is there any rest in my bones because of my sin. For mine iniquities are gone over mine head: as an heavy burden, they are too heavy for me.

Psalm 38:3-4
Using Our Lids…
Finally, we must use our "lids" to guard our hearts and minds against attacks by the enemy and worldly sin that so easily ensnares.
Keep thy heart with all diligence; for out of it are the issues of life.

Proverbs 4:23
Ultimately, our job as believers is not to judge or fight our enemies, but rather to see them as our brothers and sisters whose "buckets are empty." As believers, we are called to help "fill others' buckets" by showing them the love of Christ.
But I say unto you which hear, Love your enemies, do good to them which hate you.

Luke 6:27
Our job as believers is not to judge or fight our enemies, but rather to see them as our brothers and sisters whose 'buckets are empty'. We are called to help 'fill others' buckets' by showing them the love of Christ.
Click To Tweet
A New Family Ritual…
That night after the concert, as our family sat around the kitchen table, all of our buckets were full. My husband had helped set up the sound equipment for Mr. Grammer. I had helped emcee the event and both of our kids had attended the show. As we sat there eating–in typical mom fashion–I suggested that we go around the table and share one way that we had filled someone else's bucket that day and one way that someone else had filled our bucket.
It was so sweet to hear how our kids had been touched by their friends' kindness and how they had helped others throughout their day. Each of us enjoyed this activity so much that it has become a new family ritual at dinnertime. Sometimes things are so simple that they just work. And this concept of bucket filling has given our family a common language to consider how we are treating others and how they treat us.
Power to Change The World…
The final line in another of Red Grammer's songs goes:
Filling up a bucket seems like a small, small thing. But it has the power to change the world!
Amen! I am so thankful we serve a loving God who wants nothing more than to fill to overflowing the buckets of all of His children.
Now the God of hope fill you with all joy and peace in believing, that ye may abound in hope, through the power of the Holy Ghost.

Romans 15:13
How have you filled someone's bucket today? How has someone filled your bucket?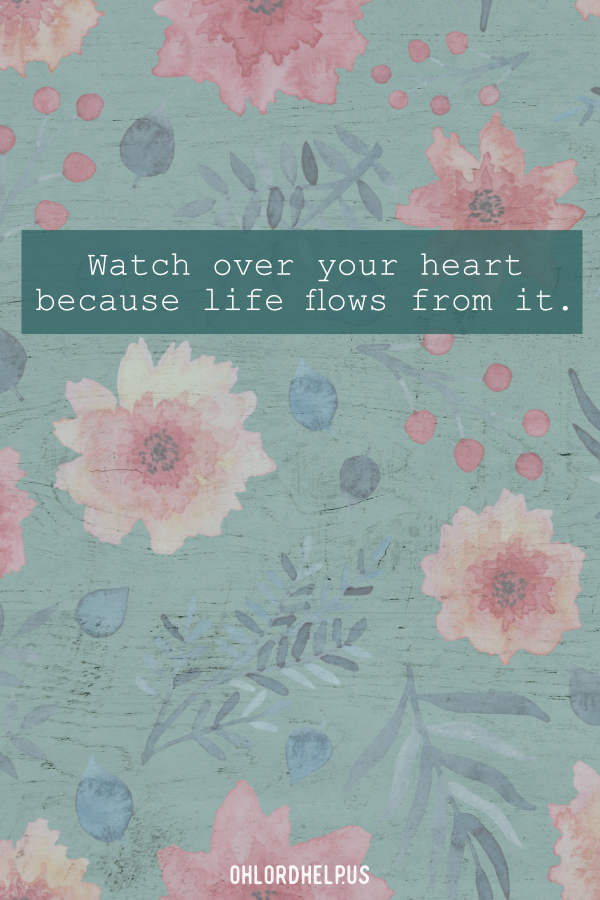 All scripture references are from The King James Version of The Holy Bible and all song lyrics and bucket filling references are drawn from Red Grammer's performance and his Circle of Light album. For more on Mr. Grammer, visit: https://redgrammer.com/
Heli Ruiz