There are many kingdom lessons woven throughout creation. Here are some things I gleaned in the sacred art of picking blackberries.
---
---
I am in awe of the many beauties of creation. These glorious colors and beings God spoke into existence, take my breath away. Recently, I discovered yet another little blessing tucked away on the hillside behind our house, amidst weeds, thorns, and wildflowers. In my botanical chaos, there lies a wild blackberry patch.
You can imagine my excitement as I saw our first berries. Visions of blackberry pie and rows of blackberry jam clouded my thoughts. I just knew that the minute they were ripe, I would have a bountiful harvest. While I have harvested some berries, I still don't even have enough for one pie (I'm close though*).
However, my hours spent in the blackberry patch have not been in vain. God is there. And, He is speaking through my simple task of berry picking. Here's what I have learned…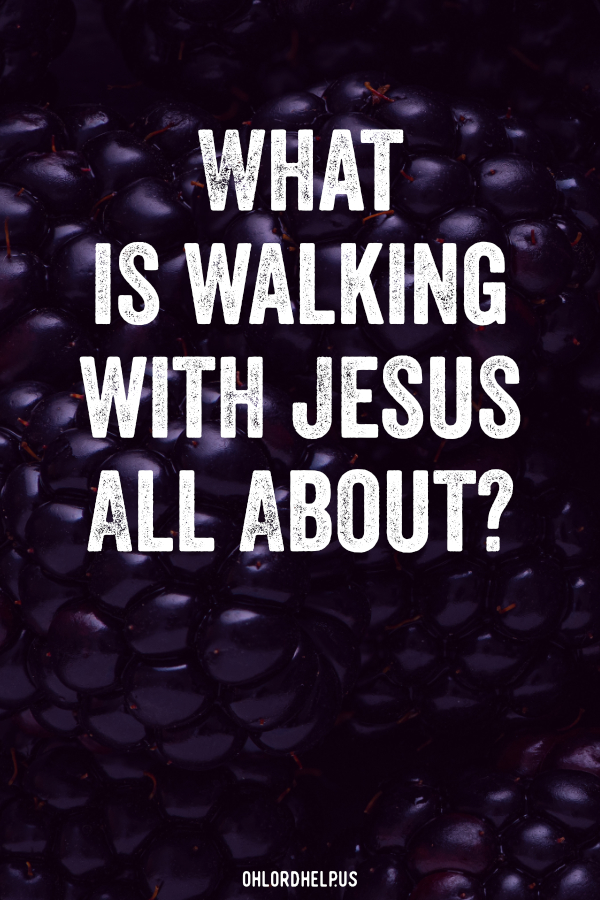 Wear Proper Clothing
I was a little over-ambitious once I learned that my blackberry stalks were fruit-bearing plants. As soon as I thought berries were ready, I threw on a pair of boots with some old, thin jeans and jumped right into a mess of overgrown weeds and thorns. I was NOT prepared to pick blackberries. Needless to say, after that, I made sure to wear long sleeves and thick pants.
In Matthew 22, Jesus tells the story of a king who is having a wedding feast for his son. Many guests arrive, but the king is offended by one who is not wearing wedding garments.
'Now, when the king entered the banquet hall, he looked with glee over all his guests. But then he noticed a guest who was not wearing the wedding robe provided for him. So he said, 'My friend, how is it that you're here and you're not wearing your wedding garment?' But the man was speechless. Then the king turned to his servants and said, 'Tie him up and throw him into the outer darkness, where there will be great sorrow, with weeping and grinding of teeth.' For everyone is invited to enter in, but few respond in excellence.'

Matthew 22:11-14, The Passion Translation
For the longest time, this parable has made no sense to me. I've thought, "Well, Jesus said it, so it must be good". Yet, in the blackberry patch, my clothing really seemed to matter.
It also matters in the Kingdom of God, and I'm not talking about your "Sunday best." The garments God gives us to wear are spiritual – garments of grace and righteousness to cover our shame.
Reach Past the Thorns
Blackberries grow on tall stalks that are covered in thorns. You have to reach past the thorns to get to the fruit. Every time, I have collected berries from the patch, I have been stuck multiple times by tiny (and painful) little spikes. But, that is where the fruit grows, right smack in the middle of a bunch of thorns!
And everything I've taught you is so that the peace which is in me will be in you and will give you great confidence as you rest in me. For in this unbelieving world you will experience trouble and sorrows, but you must be courageous, for I have conquered the world!

John 16:33, TPT
Beauty and blessing can grow together with pain. If you are afraid of the thorns, you will not get many blackberries.
Wait until they are ripe!
This is what the Lord says: 'At just the right time, I will respond to you. On the day of salvation I will help you. I will protect you and give you to the people as my covenant with them. Through you I will reestablish the land of Israel and assign it to its own people again.'

Isaiah 49:8, NLT
Just before blackberries ripen, they are a beautiful bright red! They almost look just like raspberries. They seem so sweet and tasty, but they are sour. So sour.
Blessings from God are no different. We beg God to move on our timetable, and He is simply saying to us, "My Dear, wait until the fruit is ripe. You will not like it now. Trust me. Just be patient a little longer."
His timing is always perfect. HE always comes at just the right time.
Search for the Blackberries
Blackberries are not always obvious. Sometimes you have to really search for them.
And I will give you the treasures of darkness and hidden riches of secret places, that you may know that it is I, the Lord, the God of Israel, Who calls you by your name.

Isaiah 45:3, AMPC
»«
Then you will seek Me, inquire for, and require Me [as a vital necessity] and find Me when you search for Me with all your heart.

Jeremiah 29:13, AMPC
Size of the Blackberries
The size of the plant doesn't determine the size of the fruit. Oh, I love this one so much! Sometimes, I find the biggest blackberries on the smallest plants; even new baby plants produce beautiful lush fruit.
To me, this is such a reminder of the kingdom of God. Jesus said that we will know a tree by its fruit. It's not by its thick trunk (or giant stalk in the case of blackberries), not by the perfectly shaped leaves, or even its soaring height. No, a plant is known by its fruit. Every plant, even the new, little ones have the ability to produce fruit.
'You must determine if a tree is good or rotten. You can recognize good trees by their delicious fruit. But if you find rotten fruit, you can be certain that the tree is rotten. The fruit defines the tree.'

Matthew 12:33, TPT
Surprises
For me, little gifts came in the form of butterflies and dew drops. A giant butterfly, at least four inches across lands right in front of me one day. On another occasion, I see fresh dew drops covering the leaves in the middle of the day. These simple treasures remind me that God is good and magnificent.
There are unexpected surprises when you are looking for the blessing. When our eyes and hearts are fixed on heaven, we will be blessed in ways we never expected. Sometimes those blessings come as a perspective shift or a heart change. Sometimes, it comes in the nearness of His presence.
It's not about the berries.
It's not about the berries at all, but about berry picking. Let's be honest here. If I really wanted blackberries for a pie, I could get in my car, drive to the grocery store and buy a carton of fresh berries to bring home and put in a pie. I could even be extra earthy and buy them from a farmers market or local farm.
But, there is just something special about walking up and down the berry patch, picking berries with my own two hands and suffering all the sticks because of it. My backyard berry patch isn't just an overgrown mess of weeds and berries. It is a still, sacred place where I can be alone with my Creator, letting Him lead me through the briers, listening to His still small voice and adoring Him in the quiet beauty of creation.
Walking with Jesus is never about the fruit that we produce, but always about simply walking with Him.
Walking with Jesus is never about the fruit that we produce, but always about simply walking with Him.
Click To Tweet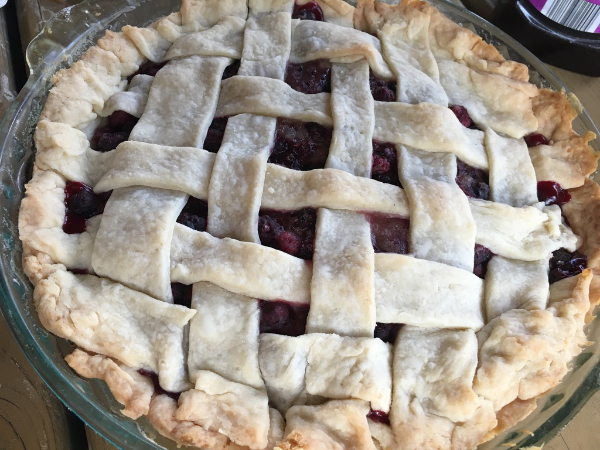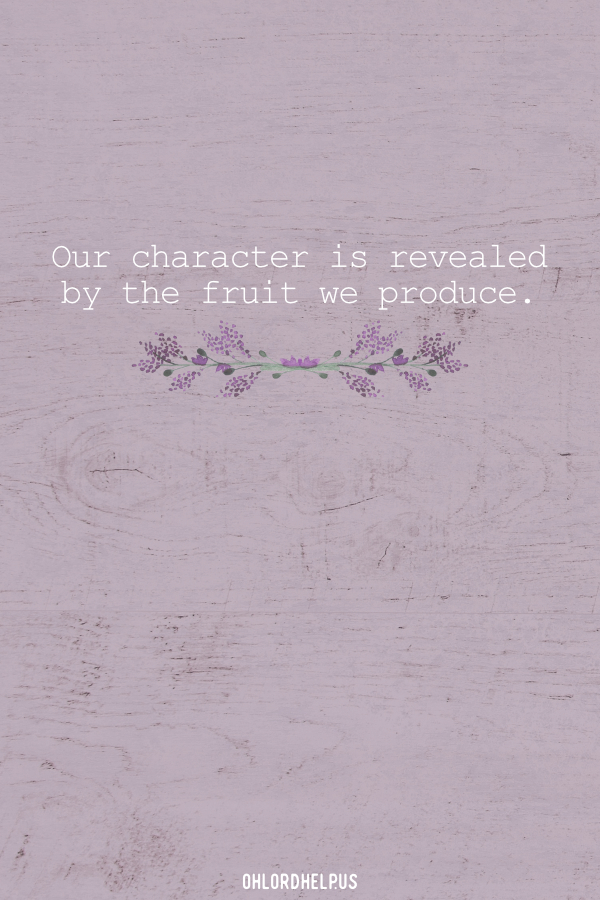 Aurel Serban