Acting on our angry feelings is dangerous and invites a stronghold of sin to take root in our lives. But we can break through with God's redemptive love.
---
---
Be angry and do not sin;

Ephesians 4:26, ESV
I've been desperately grasping for a reprieve from anger… grasping for peace amongst the storm of rage. Just when I think I've pulled it all together, something happens that creates a massive eruption of spew from my mouth.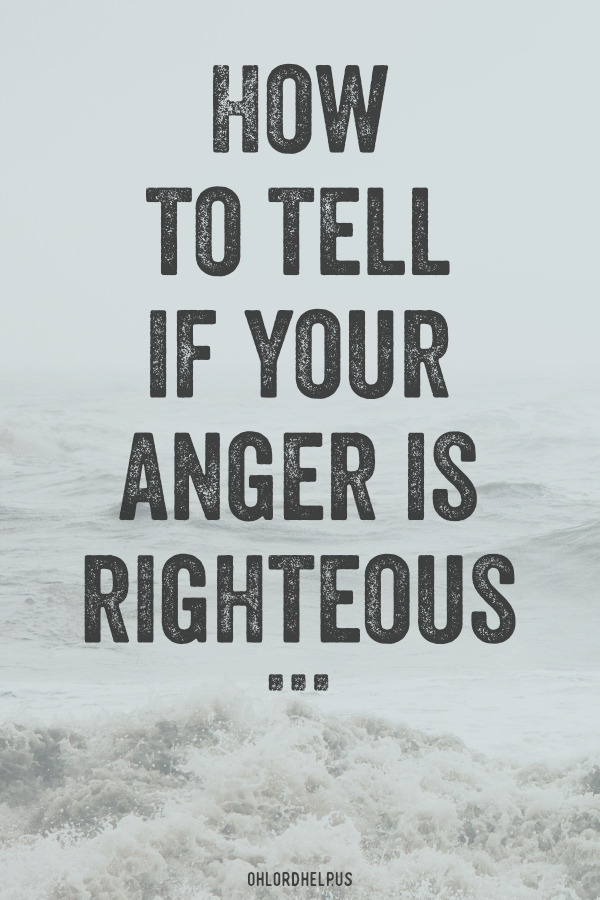 Righteously Angry
Dear friends, never take revenge. Leave that to the righteous anger of God.

Romans 12:19, NLT
I keep hearing about righteous anger, but I often wonder if I even have the ability to embody it. Is it possible for a human to have purely righteous anger? Are we able to knock over tables in righteousness…
Matthew 21:12-16, lays out the prime example used when we speak about Jesus' anger. –I'll have to be honest, there are times when I think it would be nice to tip some tables over in rage.– However, I would like to challenge our minds to think about the depth of His anger; think about how His anger differs from ours.
Jesus was perfect and blameless. Sinless. He had the ability to show care and bring restoration even in this heated moment. It grieved His heart to see the perversion that had become the Temple of the Lord, for the sake of His faithful.
But those who saw Jesus act and heard His words of conviction, praised Him. Children sang 'Hosanna'! He overturned perversion and restored the innocent. This is not often the result of human anger.
Human Anger
I can't account a time when acting on my anger brought about healing. In fact, I tend to lace my fury with the lie that it's part of my healing process–Well, not if someone else has to heal because of it.
My heart aches. I can't explain the pain and brokenness my false righteous indignation has caused. I can't tell you how many messes I've had to clean up because I acted out my firey insides. Or how many times I've had to ask for forgiveness. Especially from my Savior.
We don't get a pass on sinful anger just because we call it righteous. If you have to say it's righteous, it probably isn't. If you have to account for your actions during bouts of anger, you've probably been acting selfishly and, ultimately, sinfully.
Always the Ocean
A lot of life reminds me of the ocean. A lot of my relationship with God reminds me of the ocean. Always with the ocean. This time, thinking of anger… it's captivating and extremely dangerous.
I know the curative therapy that is the sea; breathing in the salty air, diving into the warm water, letting the waves bring you back to shore. Its majesty lets you know you cannot tame it.
Oh, how small we are.
But that's how enticing anger is. The eruptions like waves; believing in the false therapy following. Breathing in and out, in and out… Yeah, that's not working. Diving into the heat of the moment. Its waves pulling you further from shore, with no hope of taming the rage.
Oh, how small I've become.
Take a Breath
Because I am still in this season, because I'm not on the other side of this lesson, I feel I should share what God is speaking. In trying to derive advice from The Ultimate Authority, a series of questions ran through my mind. I believe these will allow us to take a breath, evaluate our anger, and have to repent of sin less often.
Am I angry at what makes God angry… did this make filthy, what God made pure?
Am I being honest about my anger? Do I need to repent of these actions?
Do I have the ability to be angry and love at the same time? Is my anger meant to restore or tear apart?
Am I allowing the Holy Spirit to control my anger or am I harming those around me?
Freedom from Anger
Yes, these questions may help bring rational thought to a fueled moment, but how do we feel anger and not sin? How do we handle seasons of anger and break free from its bondage? As I said, I'm still in the thick of it, but these are my daily practices and convictions…
Self-control: Proverbs 16:32
Face to the floor prayer.
Take every thought captive: 2 Corinthians 10:5
Fasting.
Give NO opportunity to the devil: Ephesians 4:27
Biblical meditation.
Do good: Romans 12:19-21
Love God and keep His commands: John 14:15
God's Peace
In these moments of helplessness, moments where rage takes over, I am reminded of how much I need the redemptive power of my Father. How much I need the freedom given through His blood.
Through His blood, we can repent of our unrighteous, sinful anger. We can be made whole, we can heal through His grace, not our rage.
His grace silences our haughty words. Silences our temper. It covers us and gives us the ability to approach His throne with the things that have broken our hearts. It allows God to speak:
That ocean you love so dearly, its majesty, its nature, its constant rhythm is my love for you. I am the ocean, unwavering, unstoppable, overwhelming, raging. The battle between the ocean and the shore, that's my battle for you. For your freedom. That peace you feel, that's my gift to you. No longer will you be a slave to this crashing bitterness. You are delivered. You are redeemed.
Through His blood, we can repent of our unrighteous, sinful anger. We can be made whole, we can heal through His grace, not our rage.
Click To Tweet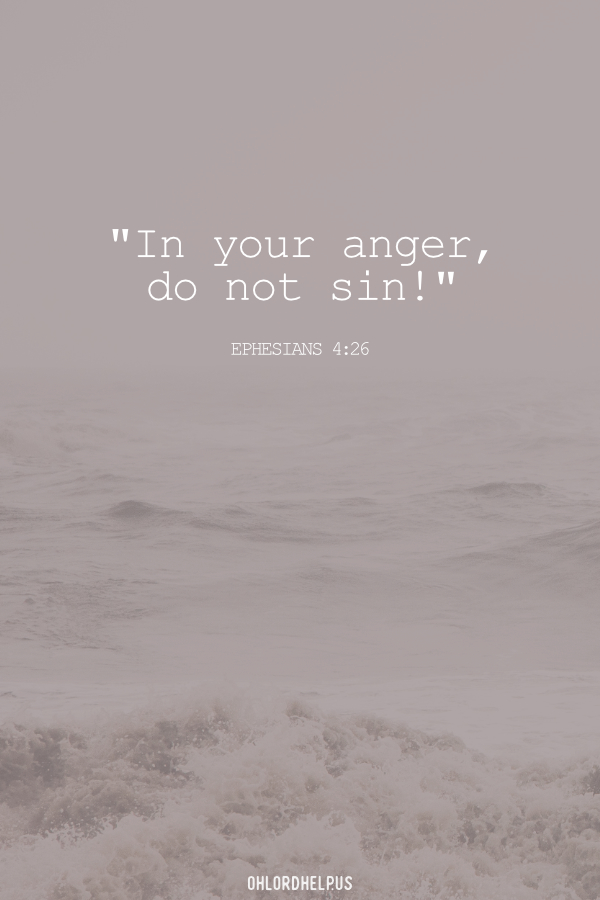 Ruslan Valeev