Abusive relationships, depression, sin are just a few things that can cause bondage in our lives. But we are set free through Jesus' death and resurrection!
---
---
Set Free
The young girl ran towards the water with reckless abandon. She loved this time of year when she could swim in the ocean and pretend to be a mermaid. But, today would be different. A short while later while splashing around she was hit by a large wave. The undertow was strong. She was tossed in circles and hit her head on the ocean floor time and again. She was seized with fear and felt as though she would drown. After what seemed like an eternity the sea spit her body onto the shore. She was trembling and coughing up water, but she was alive. She was free from the grip of the ocean's power.
Thirty years later the young girl was now a woman. She respected the sea and its power. Today she found herself floating on the still ocean waters. Her body gently moved with the ocean's movements; the water rolling over her like a caress. Her face titled toward the sun; drinking in its warmth. She relished times like these when she could talk to God amidst the beauty of His creation. It was in that still moment, God reminded her of how she had been set free.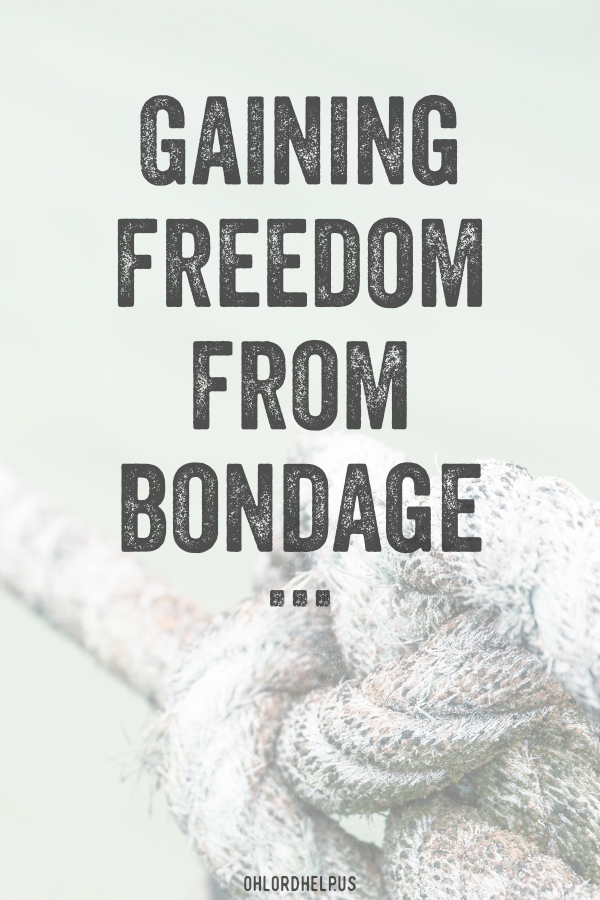 Abuse
The Lord is close to the brokenhearted and save those who are crushed in spirit.

Psalm 34:18, NIV
What I have to share is deeply personal and a sensitive subject for many men and women. Many of us have faced brokenness so deep that it leaves us crushed. There are all kinds of repressions we face in our lives.
Some know very little how it feels to constantly be knocked down with words or actions. But, far too many men and women know the real horrors of being physically, mentally, and/ or emotionally and verbally abused. The physical is unimaginably difficult to get over. I admire more than one of my friends who have had the courage to break free from the cycle of abuse and find strength in Christ to heal and move forward.
I took me a lot of years to recognize what verbal and emotional abuse look like. It does not mean I was not in a loving relationship. In fact, I still love this person very deeply. However, words and actions can still hurt us deeply. They can beat us down and make use believe lies about ourselves and even give us a distorted identity.
It is for freedom that Christ has set us free. Stand firm, then, and do not let yourselves be burdened again by a yoke of slavery.

Galatians 5:1, NIV
Recognizing What Binds
The effects of abuse are often debilitating. Depression, confusion, overwhelming feelings of worthlessness, hopelessness, and poor physical health are all effects. Cling to God's words in I Corinthians 13 because God paints a very clear picture of what love truly is and is not. But, the first step to solving any problem is recognizing what the problem is. So, I ask all of you reading this, what binds you?
Love is patient, love is kind. It does not envy, it doesn not boast, it is not proud. It is not rude, it is not self-seeking, it is not easily angered, it keeps no record of wrongs. Love does not delight in evil but rejoices with truth. It always protects, always trusts, always hopes, always perseveres. Love never fails. But where there are prophecies, they will cease; where there are tongues, they will be stilled; where there is knowledge, it will pass away.

I Corinthians 13:4-8, CSB
Realizing Your Role
I am a people pleaser and I know this about myself. But, it is not always a good thing. In fact, until I reached my mid-thirties, I used to allow others to run over me because keeping the peace was so important to me. So, I played a major role in allowing others to hurt me.
Now, of course, this did not make it right. However, sometimes we allow things to happen to us because we are seized with fear, anxiety, want to keep the peace, overwhelmed, or just think we are powerless to stop them from happening. If we are saved, then the Holy Spirit is within us. God's power is within us! Claim it! Realize the power of Christ within you!
Now unto him that is able to do exceeding abundantly above all that we ask or think, according to the power that worketh in us…

Ephesians 3:20, KJV
Releasing it to God
If you love someone let them go. If it was meant to be, then they will come back to you.
As a teenage girl with a lot of crushes, I used to cling to this phrase. As a mature woman, I now realize the value in these words. After decades, I finally had to let go of the one whom my heart loved. The one whom I shared a life and children with. But, letting go does not mean giving up. It means releasing it to God. As humans, we try to control and fix so many situations in our lives. But, it is important to realize there are many things beyond our power.
Reckless Abandon
When you think of a person who has reckless abandon you often think of one who is wild and careless and does not think about the consequences of their actions. However, I want you to think of living the Christian life with reckless abandon in a slightly different way.
The term "reckless" comes from the root word "reckon" which means to account for or to think of every thought. Is it our job to reckon with God and think through every little detail of our lives? No. We are not God. He is there to lead and guide us. If we try to reckon or reason with Him, then we are trying to take control away from God.
The verb for abandon means to leave. The noun for abandon means to lack inhibition or restraint. So, let's put these two words together. Reckless abandon in the Christian life means to leave your life, without restraining or trying to control any part of it, and rely completely on God to control and direct every part of it. How freeing it is to allow the Lord to rule your heart. To allow Him to free us from things that bind our lives. He has a purpose and a plan we need only to follow Him with reckless abandon.
Until we meet again…Gracie
How freeing it is to allow the Lord to rule your heart. To allow Him to free us from things that bind our lives. He has a purpose and a plan we need only to follow Him with reckless abandon.
Click To Tweet
Dieter Kühl